Addon Spyro The Dragon! [BETA2] 1.10
Life is more beautiful when you own a pet, but it gets even more amazing with a fantastic rare pet such as Spyro, a cute purple dragon.
Addon Spyro The Dragon! [BETA2]
was inspired by the Spyro Reignited Trilogy game series and adapted to the Minecraft style.
Features of addon Spyro The Dragon! [BETA2]
Spyro is a little pet dragon that you can add to your world. Even if its cuteness is overwhelming and this would be enough to adore it, this little dragon is also functional. Its abilities will help you during your gameplay. First of all, Spyro can fly and allows its owner to ride it. To do this, all you need to do is press the "jump" button.
Contrary to its sweet looking appearance, this fantastic creature is able to defend you in return of apples.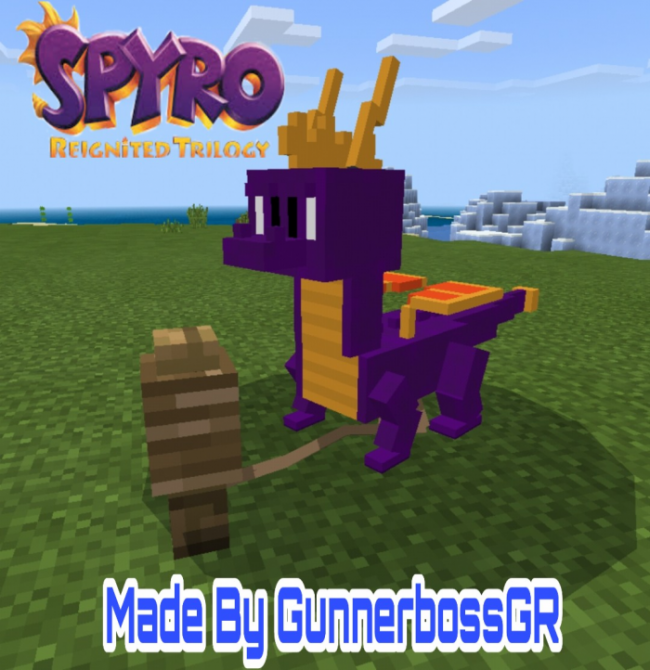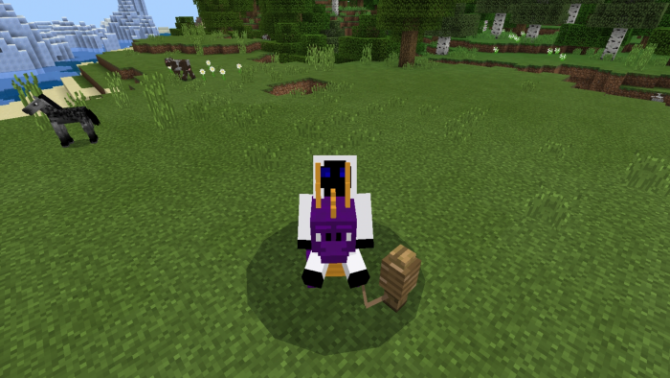 By visiting our website, you will have the chance to get aquatinted to more new and interesting
mods
, as well as
maps
,
textures
and
seeds
.
Also, do not miss the newest versions of the game:
Minecraft 1.10
,
Minecraft 1.11.0
and
Minecraft 1.11.0.3
.
We are in social networks