Minecraft PE 1.10
Minecraft PE 1.10
had brought us lots of new blocks, behaviours, mechanics and many other great features which we will talk about right now! Get ready, take your favourite tea, cookies and other tasty snacks. Let's begin!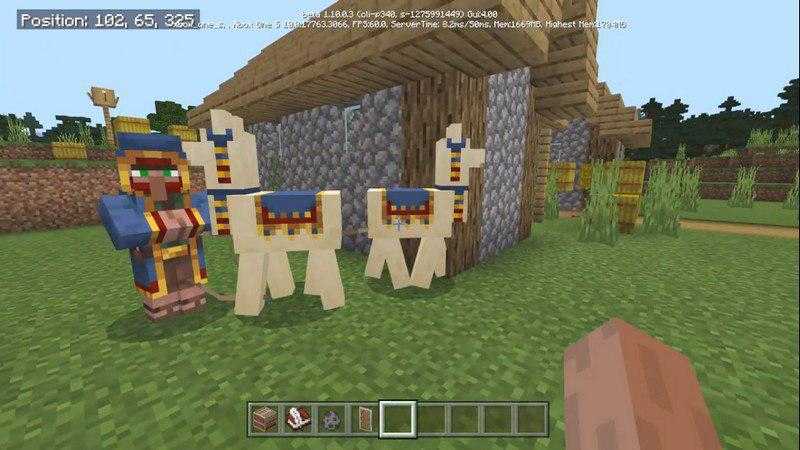 New features in Minecraft PE 1.10.0
The list of all the updates, adds and features is too long to observe all of them in this article, so we'll tell you about the most important and interesting ones, so you'll be able to call friends and explore other features of this version with yourself. Don't forget to look for bugs and mistakes to make Minecraft developers begin working on them as fast as possible!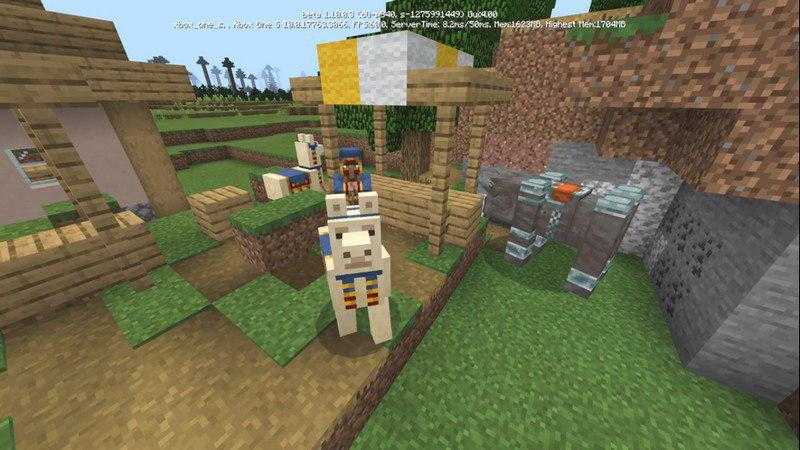 First of all, this update contains a huge number of fixes related to Villagers, Pillagers and their Behaviors. Many things had been changed, so you'll definitely like the new appearance of Minecraft Pocket Edition!
The new mob was added to the game. You'll be able to find Travelling Trader near villages, where it'll rest for a few days, and will be able to buy some goods collected in different biomes from this guy. It'll have an appearance of villager dressed in a colourful hoodie. These guys will also have few own Llamas dressed in interesting and unusual fineries.
Villagers' behaviours were changed into the better side, so these guys won't run around looking for the doors into their huts. Pathfinding of Villagers was most improved and updated. Villagers can use beds to spend nights, will hold items they trade in their hands, so it'll be much more easy to find the needed one. Few new types of villagers in different clothes were also added to the game. Different villagers will work accordingly to their professions and you'll be able to find whole crowds of farmers around their fields or few librarians, looking for something on the bookshelves in their houses.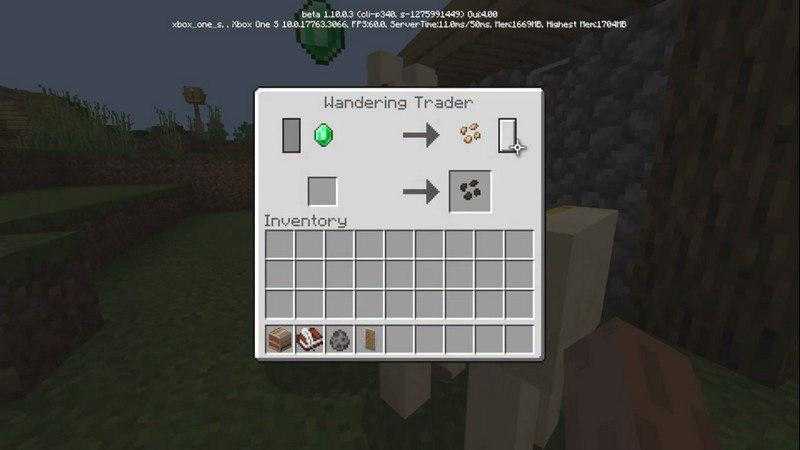 Secondly, few new blocks, useful recipes to craft some old blocks and a few new plants, which can be used as a food.
Here's the list of new blocks, which are available in the game.
Composter.

Stonecutter.

Campfire.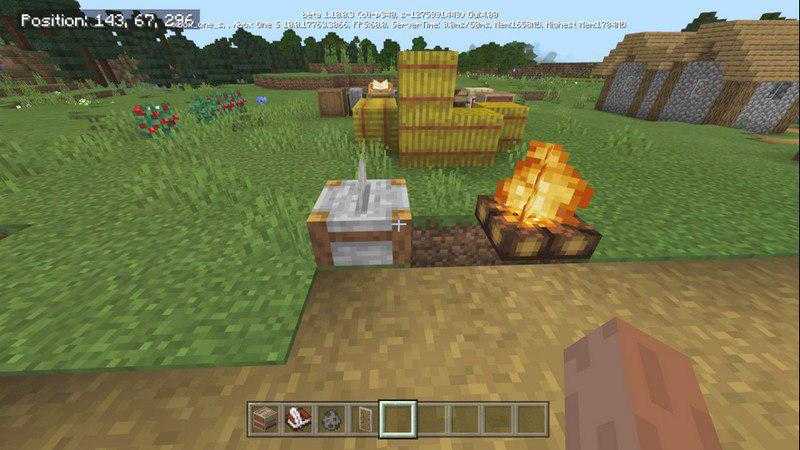 Each of these blocks has different functions, so you'll be able to explore them with yourself.
Lectern! If you want to read the book together with friends then you have to place it on the table and you all be able to read it at the same time. Placed book can't be redacted by any player, so all your important writings are in safety!
New wooden blocks. Wood blocks and Stripped Wood block aka bark blocks are available in our game. Simple wooden blocks were renamed into Logs and Stripped Logs. Your building will get even more interesting appearance if you'll use new Wood blocks to build them so use it and differ from your friends!
Great shield which will protect you from the enemy attacks! You can craft it using some wood and there won't be any reason to be afraid that your enemy has a stronger sword than yours one!
The list of different fixes and changes is really long, so let's check he most interesting and useful for simple player points.
You can put shears into your dispenser to cut the wool from your sheep.

If you'll be able to make the Skeleton kill the Creeper then the last one will drop random music plate.

Pillagers, Crossbows and few more items aren't the part of an experimental gameplay anymore.

You'll make the wet sponge get dry placing it in Nether world. Really comfortable way to get some and build something interesting!

Dead Bush can be used as a fuel for your furnace or any other machine working on coal.

Download Minecraft 1.10 for Android - full version MCPE 1.10.0.7, explore the new features and leave feedback. Look for new
Mods
,
Skins
,
Seeds
and
Texture Packs
for
Minecraft 1.9+
and have fun!
We are in social networks