Minecraft 1.11.0.3
Minecraft 1.11.0.3
is one more great version of Minecraft Pocket Edtion. There're lots of new features and fixes of known bugs. You'll be able to find more information about all the new features below, so there's no time to waste, let's begin! Remember that some these features won't be added to the release version and will likely be replaced into the farther versions.
Fixes in Minecraft Bedrock Edition 1.11.0.3
First of all, let's take a look at the simplest fixes in the performance of Minecraft and different crashes which could be caused by different actions of player and game itself.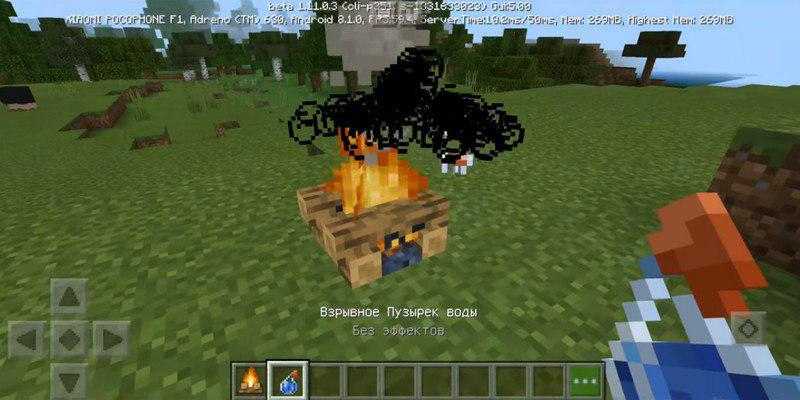 Crash of the game client during the game was fixed.

Minecraft won't crash because of using diverse blocks on the portal blocks.

You'll be able to give your friend all the needed blocks without any chance to make the game crash.

There won't be any chance to occur game crash resuming the game.

Melon and Pumpkin stems won't cause any errors and bugs when you'll be trampling on these blocks.

Your character won't get stuck in the ground block after spawning in the world.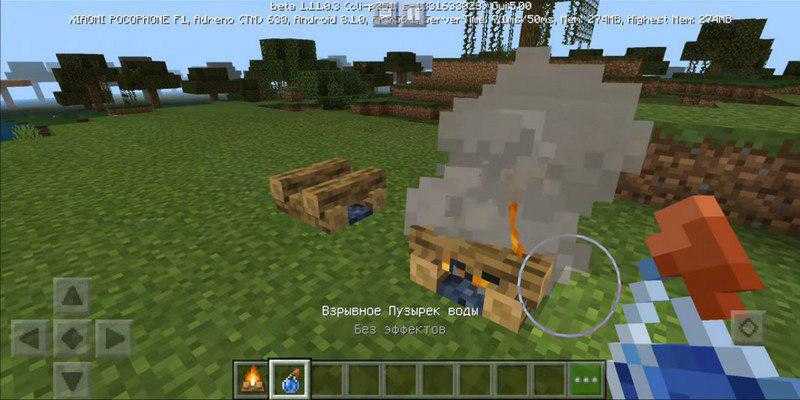 Gameplay bugs were also fixed, so now you'll have no problems with different blocks and getting XP. Enchantments work correctly, diverse mobs and entities will spawn and behave correctly, blocks as furnace and dispenser will also have correct animations, will work in an appropriate way.
Fixes of world generation in Minecraft are one of the most important because bugs with generation cause the most uncomfortable problems, which can be seen by all the players. That's why it's so important to find and fix them as fast as possible. You won't find any missing or extra blocks in villagers' houses. Basements of all the houses will have the correct shape and won't consist of any blocks except stone or cobblestone. Igloo and the other unusual building will have the correct appearance with any shape and size mistakes.
The list of new details and features is really interesting as the fixes list, so let's look through it to know about all the new features which are available for us!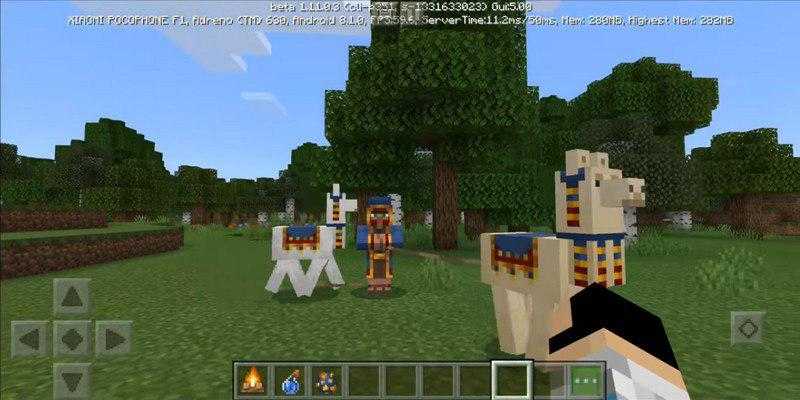 New features for Raid mechanisms.

You'll get the Bad Omen effect after slaying the Illager captains, so be careful with it.

Bad Omen Effect can cause Raid if you'll enter the village having it.

Illager can ride Ravagers during the Raid sometimes.

After reloading your game session all the raid stats will get saved.

The Dweller components will be spawned not far from the village to cause raid and coordinate all the Pillagers, Illagers, Ravagers and other mobs taking part in the raid.

Pillager Patrols will be able to pursue their aim.

Pillager Outposts will have the final version of their banners, so there won't be any problems with identification of them.

Raid can be disabled using new command /mobevent. You'll also be able to disable and enable the other events.

This version has also brought diverse minor changes in mob behaviours, blocks and graphics fixes and changes. UI of different windows was changed to become more comfortable.
Download beta version of Minecraft 1.11.0.3 for Android by the link below and share it with friends to have fun and check for novelties together. Look for diverse
Mods
,
Skins
,
Seeds
and
Maps
for
Minecraft 1.10
. Have fun and leave feedback!
We are in social networks