Map Modern Island Mansion (Commands) 1.10
Map Modern Island Mansion (Commands) 1.10
, which is a command block residence located on a beautiful island, will offer you the chance to feel the pleasure of owning a huge mansion, a guest house, a private beach and harbor and if this is not enough for you, a personal helipad.
Your player is going to spawn in a room called Welcome Aquarium. This place can be used for diving into the ocean without drowning by using a command block. Note: in case you die during your game, you will find yourself here again.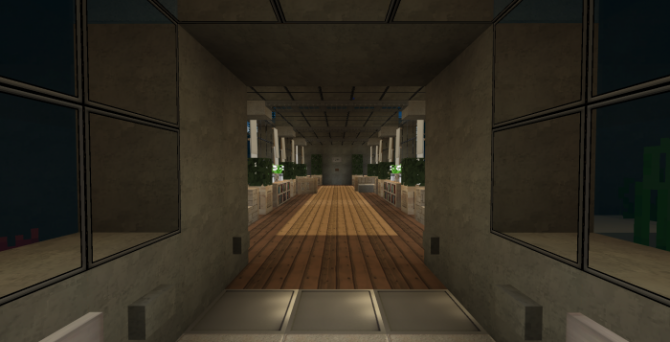 The Harbor is the place where you can park your luxurious boat or speedboat. This is the second place where your player will spawn after exploring the Welcome Aquarium. The Harbor is linked to the Main House.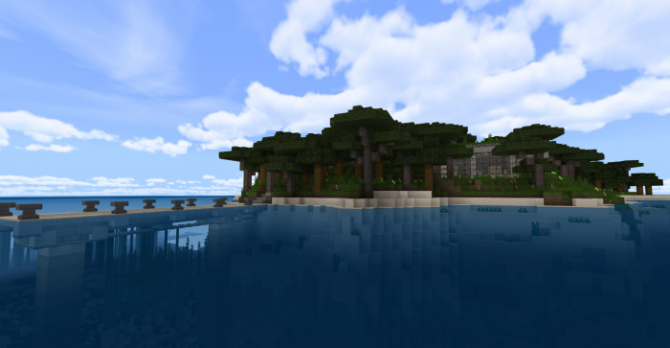 The Guest House, even if it is not the main building in this map, is the only place where you will find furniture. Here you can use a kitchen, a bathroom with a functional shower and a bedroom equipped with a king-sized bed. All these rooms have a view of the ocean. The most extravagant object of this place is a fireplace that can be turned on / off by using commands.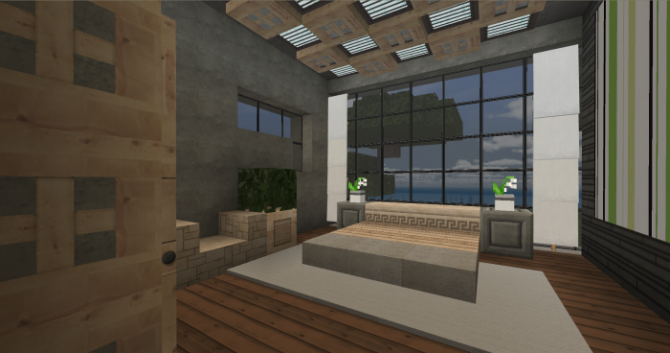 The Main house represents the mansion that we talked about in the beginning. It has a subterranean area that comprises an incredible number of rooms, for example, a cinema, a covered pool, a gym, alleys for bowling, a bunker and much more. The residence also has five levels above the water level. Here you will find a lot of rooms too, including bedrooms, living rooms, bathrooms, a library and decks for having fun with friends.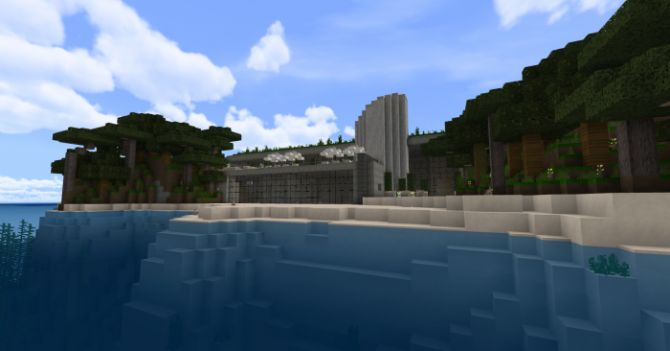 Challenge: The main House and the Guest House are linked by a secret entrance. Will you be able to find it? Hint: The entrance is of iron blocks and grass and is located on the lowest level.
Features of map Modern Island Mansion (Commands)
The map is perfect for role-play

Offers the player the liberty to explore, find and enjoy a lot of splendid outdoor and indoor spaces

Most of the items in this map are not only decoration but are functional too.

For more new and interesting maps for MCPE, check the
maps
section on our
website
. Besides this, you will also find a big number of
mods
,
texture packs
and
skins
here. Please make sure to share your impressions and leave feedback.
Also, do not miss the new versions of the game:
Minecraft 1.10
,
Minecraft 1.11.0
and
Minecraft 1.11.0.3
We are in social networks