Map Hide&Seed Minigame 1.10
The
Map Hide&Seed Minigame
is a map game created on the basis of the Minecraft Hide & Seek mini-game. Even if the name sounds inoffensive and childish, you will face a lot of challenges and dangers.
The initial version of this mini-game, which was called Hide & Seek was reviewed and updated for Minecraft Bedrock Edition so that you can play it on your gadget and have even more fun than before together with your friends. You can play it on Realms or in your local world using a custom texture pack.
How does Map Hide&Seed Minigame work
The first and main condition of this mini-game is the participation of two or more players. One of the players should be the seeker and the second or the rest of the players should respectively play the role of the hiders. The hiders can use their imagination in the process, they can hide through all kinds of mobs and they can move inside them, in order to avoid the seeker. The seeker, in turn, has to detect all the players who try to hide and kill them. All of the players of this game have a mission: some to kill and others to avoid being killed.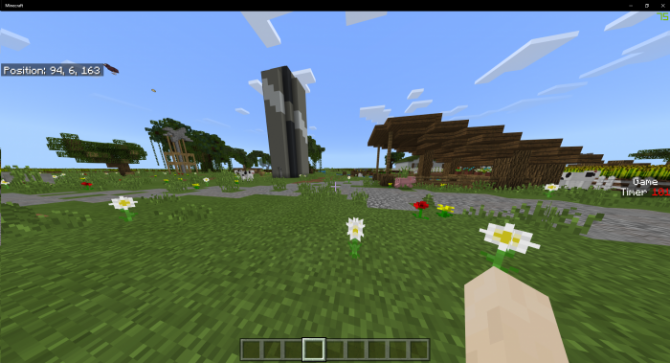 If you used to play hide and seek in childhood and you liked it, this mini-game is what you need, but as we told you before, the objectives are much more serious than those of a kids' game. Do not hesitate to share this map with your friends and leave your feedback when you try it. For other interesting mini-games and maps, go through our
maps
section. Our
website
also provides information and downloads for the newest
mods
,
skins
,
textures
and more.
Also, do not miss the new versions of the game:
Minecraft 1.10
,
Minecraft 1.11.0
and
Minecraft 1.11.0.3
Video trailer of Map Hide&Seed Minigame 1.10
https://www.youtube.com/watch?v=dTlkVhWsKPw[/url]

We are in social networks