Texture Pack Narwhal 1.10
Texture Pack Narwhal
is interesting texture pack, which will replace all the dolphins in your world of Minecraft with newly textured narwhals, so you'll be able to have fun with the absolutely new creature (which will have the same abilities as casual dolphins do).
How does Texture Pack Narwhal work
It replaces the simple texture of dolphin and makes it look like as if it was a narwhal.
The great horn will decorate all dolphins' heads, so it'll be really interesting for you to explore the new texture and impress your friends with unusual screenshots.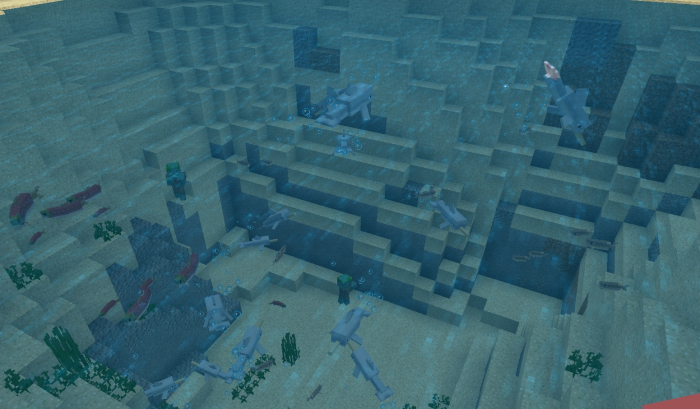 Be careful with these creatures they're extremely dangerous and will be able to hurt you. Don't come too close and keep the safe distance.
The author is going to create the full addon to add narwhals without removing dolphins. All you have to make author begin working is to Download Texture Pack Narwhal for Minecraft Bedrock Edition 1.10 for Android, leave your feedback and subscribe! Have fun with friends and check the other sections for more
Mods
,
Skins
,
Seeds
and
Maps
for
Minecraft 1.10
. Check the new
Minecraft 1.11
by this link and enjoy!
We are in social networks