Addon Steve 1.13
Did you ever imagine that Steve, the popular MCPE player, can join your world as an individual player and you could do a lot of things together as friends?
Addon Steve
makes this possible. Monitor and discover this character and all his features!
How does addon Steve work
Steve comes as an ordinary player in your Minecraft world. He will not replace any existing entity. He has his own spawn egg and a summon command. When Steve spawns, he is initially equipped with one of the following weapons:
Wooden Sword

Stone Sword

Iron Sword

Gold Sword

Diamond Sword

Bow

Trident

You, as a player, cannot influence the choice of the above-listed weapons. They are spawned randomly.
Each of them has different attack damage and features so it depends on your luck to see Steve equipped with a strong weapon.
When just spawned, Steve has a health of twenty, but his health regenerates automatically every 100 seconds. His favorite hobby is of attacking monsters, but neutral mobs like foxes and cats prefer to avoid him too for some reason.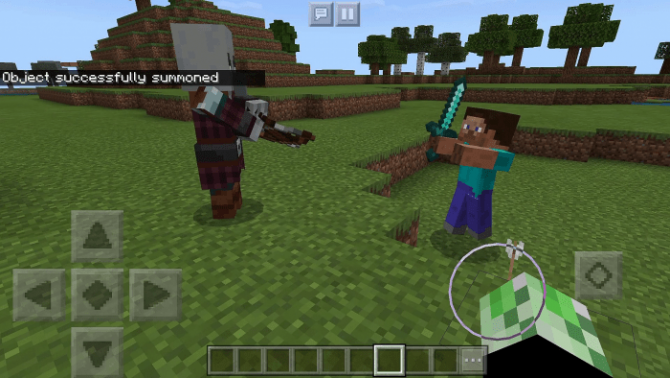 Steve is also able to pick up different items and to open doors (and close them).
In addition, our hero has his own inventory and if you succeed in taming him, you will have access to this inventory too. Upon death, he drops items from this very inventory.
Now, let us tell you more about taming him. For this, you will have to use either a diamond or an emerald. If you succeed in taming Steve, his health will increase to forty. He is going to follow you all over the place and will become a very loyal guardian against monsters that want to attack you.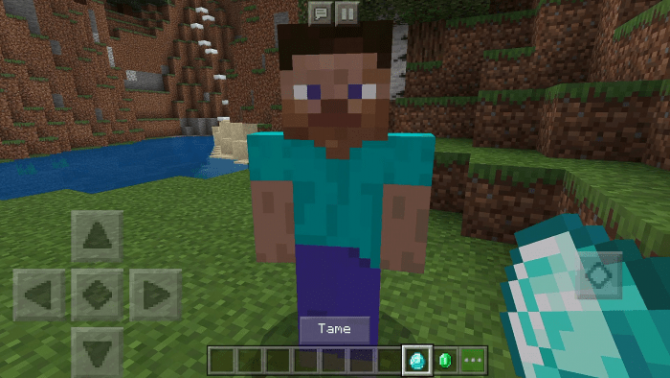 As we mentioned before, his inventory will be accessible to you and you can easily share all the containing items. If required, Steve can be healed with different food items like cooked chicken, pork chop, beef, fish and other cooked foods.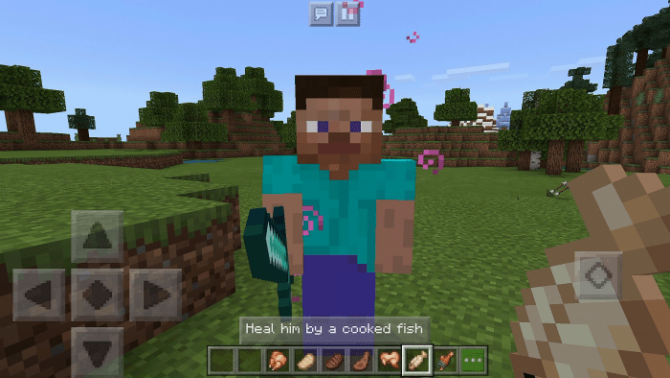 We are sure that you can't wait to meet Steve and tame him, so, after watching the video trailer, download it by clicking on the button below, share the article with your friends and leave feedback.
If you liked this addon and want to explore more MCPE articles related to Steve, we recommend you
Addon More Steve Mobs
,
Skin Pack Steve Faces
, and
Addon Steve Cow
.
Note that for using this addon, you will need a rather new MCPE version (at least
MCPE 1.11
) and you can find downloads for the latest ones in our
Download Minecraft
section.
Video Trailer of Addon Steve
We are in social networks