Addon Steve Cow 1.8
Addon Steve Cow
will make it possible to meet strange and terrifying mob in the world of Minecraft! Some kind hybrid between the main character of this video game and he Cow. Yeah, you didn't mishear, the simple Cow, which you can get milk, leather and meat in normal case.
Features of addon Steve Cow
First of all, one of the main characters will become silly mob with horns and hoofs. The color of this mob will also be strange. It won't have simple black, white or brown spots, it will be dressed in blue Steve's T-shirt and trousers! Its appearance will cause misunderstanding and wonderment.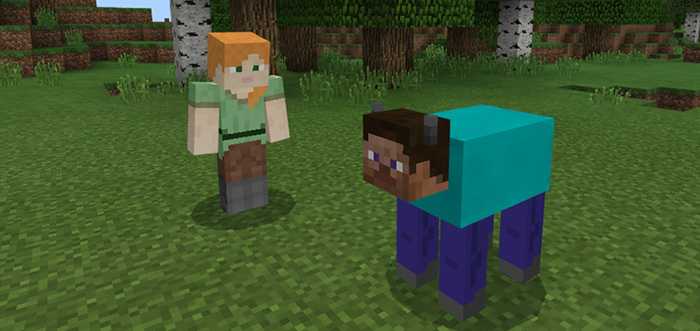 You'll be able to meet whole groups of these Steve-Cows. They'll spawn all around the world in small groups. If you'll kill one of these guys, they won't drop anything, except some XP-balls.
Weirdness of this mod makes you just download and test it with yourself. See all the strange features of addon with your own eyes.
Download addon Steve Cow for Minecraft Bedrock Edition 1.8 for Android from our website. Share it with your friends to impress them. Check the other sections to find more
Maps
,
Seeds
and
Texture Packs
for
Minecraft Bedrock Edition
! Leave feedback and have fun!
We are in social networks