Addon Custom Crafting Recipes 1.10
Addon Custom Crafting Recipes
is an interesting modification for our favourite Minecraft Bedrock Edition. As you know, lots of different blocks and items in our game can't be crafted. All you can is to find them in different places around the world and interact with them. But what if you could create the portal or some kind of plants with yourself?
How does addon Custom Crafting Recipes work
The addon makes it possible to create all the needed blocks, items and unique things with special crafting recipes. There's no need to waste time and collect lots of ender pearls to find out the End Portal blocks. All you need is to check your recipe book and find out the needed recipe!
Decorate your house with unusual Nether portal blocks, lianas or even bedrock blocks!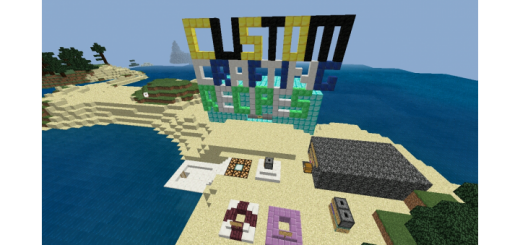 Create real bomb-cover using bedrock and feel safe in any life circumstance. You'll never have any troubles with missing grass or podzol blocks because you'll be able to craft them with yourself!
Download addon Custom Crafting Recipes for Minecraft Bedrock Edition 1.10 for Android and share it with friends. Look for more great
Maps
,
Skins
,
Seeds
and
Texture Packs
for
Minecraft 1.10
and leave your feedback! Interesting and unexplored
Minecraft 1.11
awaits you by this link! Have fun and enjoy.
We are in social networks