Addon ZALCYAN'S QUEST 1.16.201
Minecraft PE 1.17
brought so many interesting features to the Mountains and to the caves and we have so many things to do there, but if you want to experience something a little less ordinary, we invite you to try
Addon ZALCYAN'S QUEST
that adds six new biomes with incredible features including mobs, structures, blocks, and more.
Features of addon ZALCYAN'S QUEST
Install this addon to get the chance to explore the following biomes:
Gulumar Biome
. Here you will get the chance to admire enormous toxic mushrooms that glow in the dark. This places hosts Aqe aliens that attack players with exploding orbs and a very powerful boss that can be summoned by breaking the Aque Elite stone placed on top of a great tower. Be careful because this boss has to stages and in its second one you won't be able to kill it using projectiles. He also has the ability to turn peaceful mobs into aggressive ones that attack even mobs of their own kind.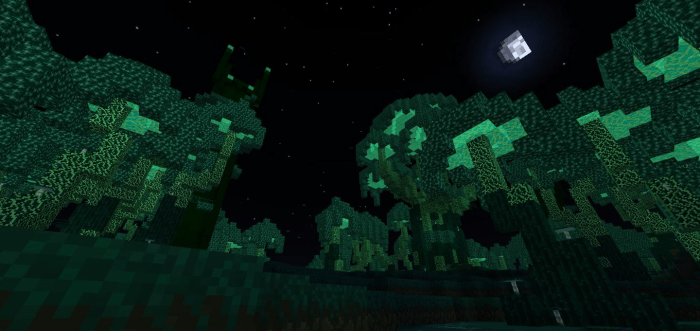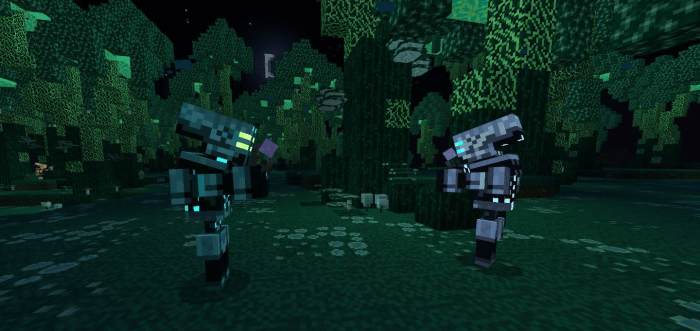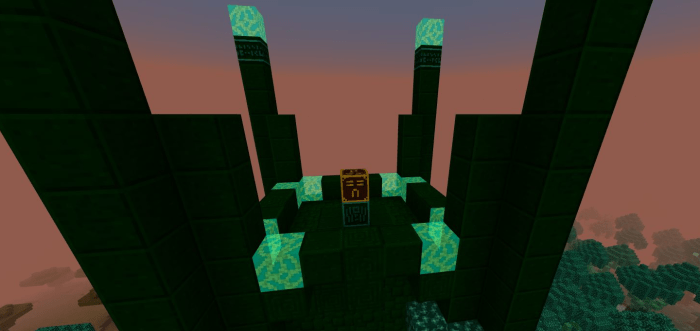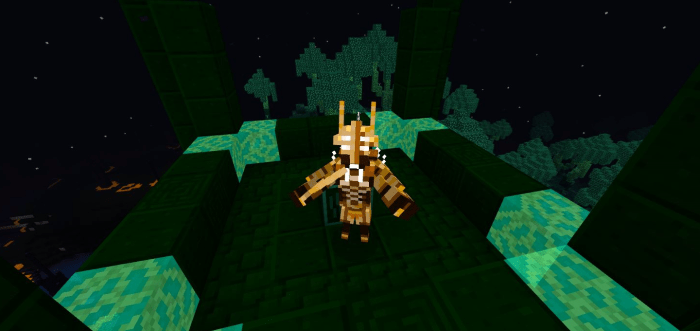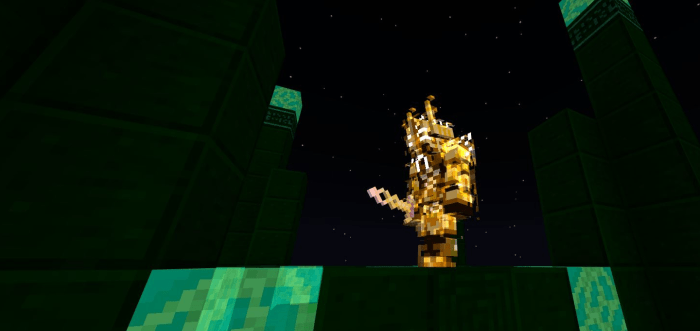 Lorlands Biome
. This place is really hot! There are a lot of volcanoes. By visiting Lorlands, you may meet some really interesting, but dangerous creatures. They have no name, but instead they have eight legs each. Their ability is to inflict blindness, but they do it only during nighttime. In this biome, you will also discover beautiful geodes. Explore them to find Lor gems. Lorlands is also home to Lorlanders. These creatures have things to trade and they accept Lor gems. If you own a Graven Sword, Lorlanders will follow you wherever you go.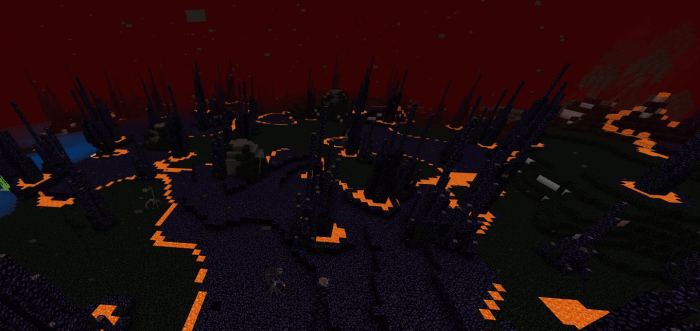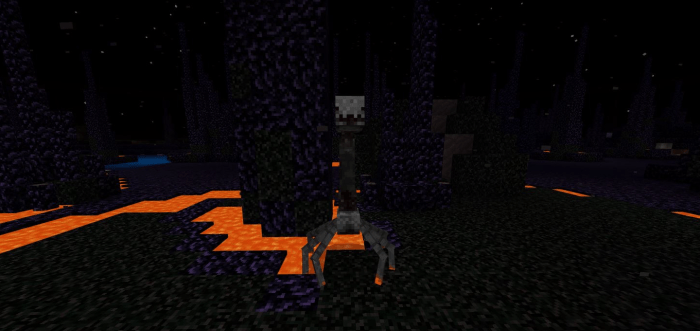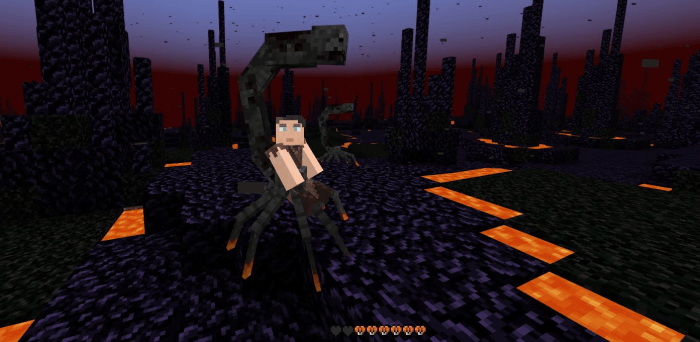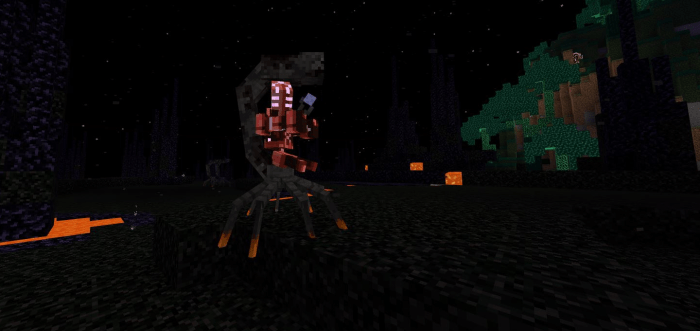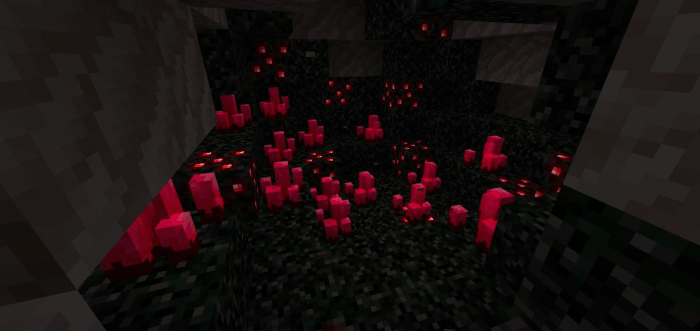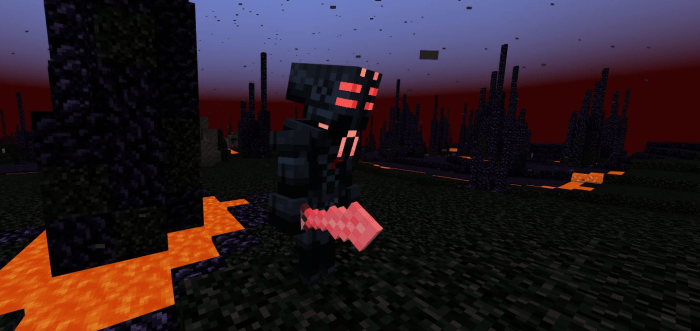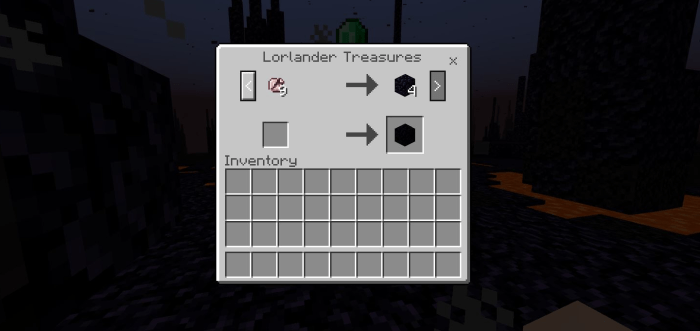 Miren Biome
. This place is beautiful thanks to the red flora and to its inhabitants. They are called Mili. These creatures are very friendly and cute. There are two kinds of Mili. Both of them drink invisibility potions when the player gets too close to them, but you can solve this problem by holding a diamond.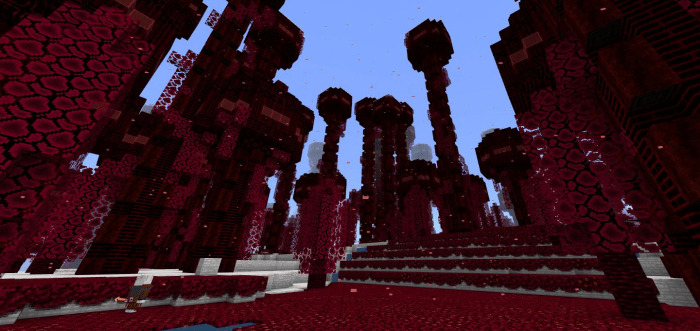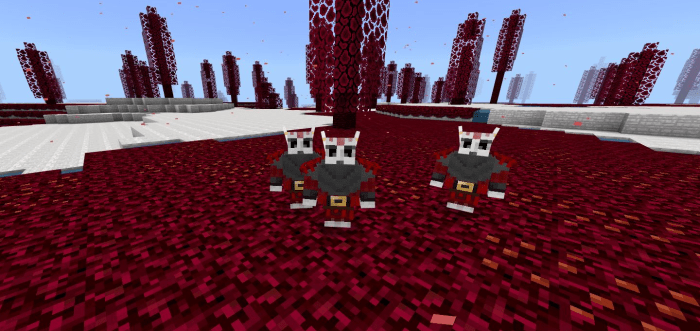 Lia Biome
. These places are not easy to find but it is definitely worth the effort because they hide a lot of awesome features including fantastic moths.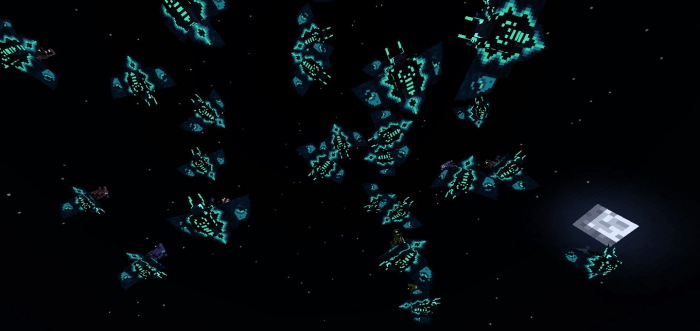 Moonlen Biome
. These highlands have giant trees and they are inhabited by enormous creatures that have no name. There you will also get the chance to admire beautiful waterfalls and cliffs covered in a mysterious fog. There are also Caicans living there. They are neutral mobs but can turn aggressive if provoked by a mighty boss living here too. This boss is called Arglonar.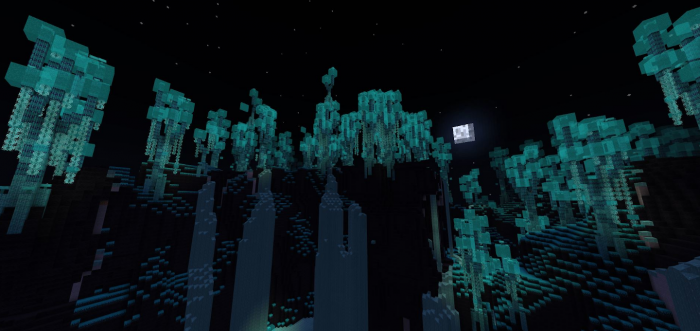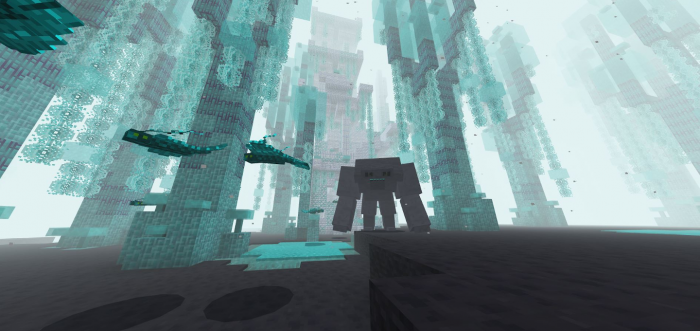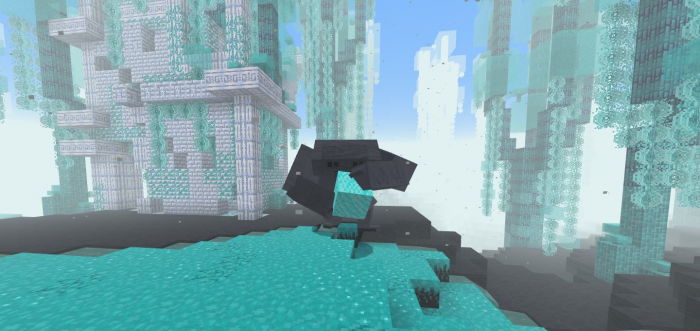 Frissania Forest Biome
. From the very start, we must warn you that this biome is still experimental and you may face some issues while exploring it. Anyway, it contains beautiful grand mushrooms and friss bugs. These bugs are peaceful mobs flying around the place. If you are lucky, by visiting this biome, you may come across a Marauder ship containing many valuable things. Be careful because here you may also meet Marauders that are very aggressive and can shoot from big distances. If you can get one of their guns, you can repair it with Lor gems. Here you will also find Pod towers and pod stones. If you interact with such a stone, you can obtain and use a flying pod, but note that these pods can be used by Maradeurs too.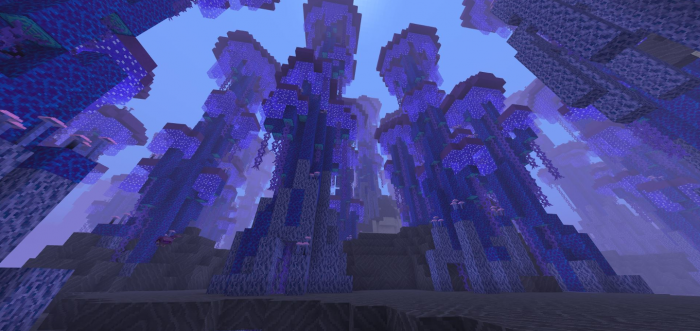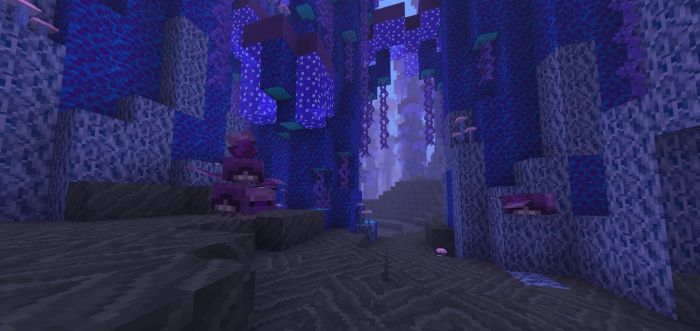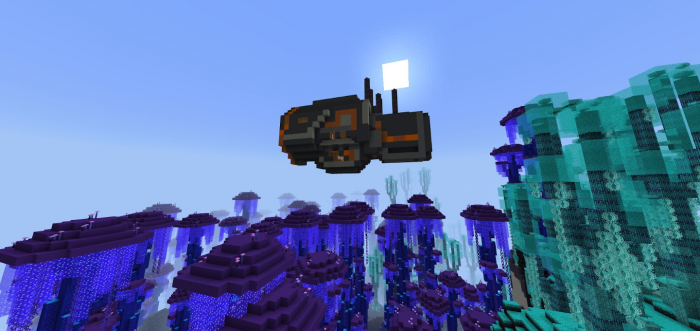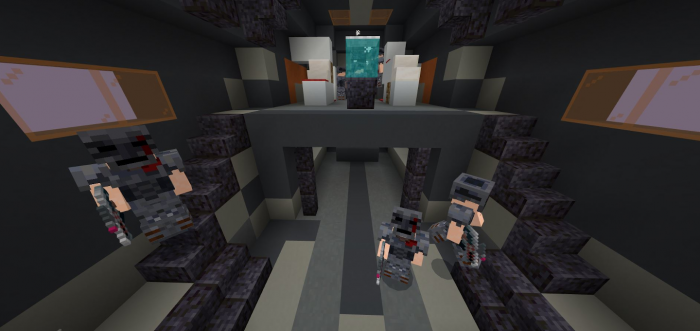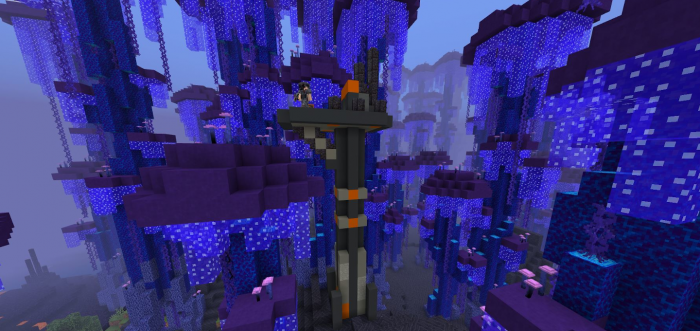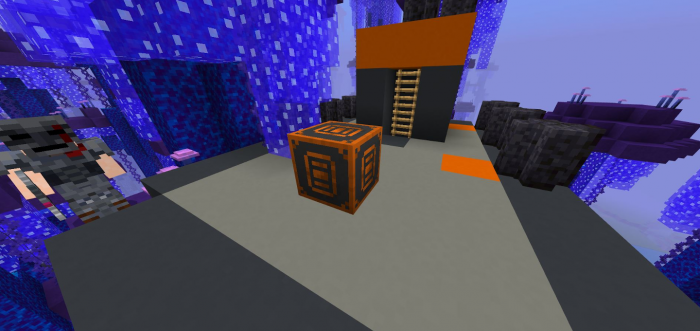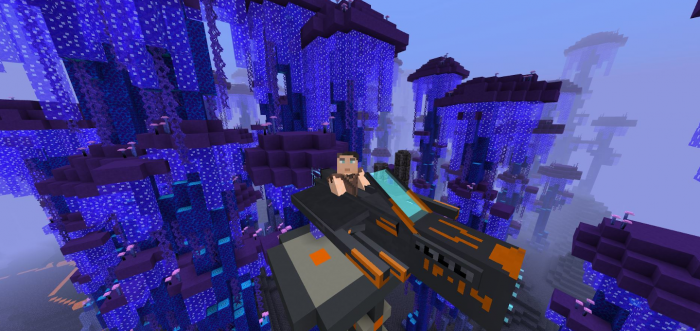 Dear friends, if you are ready to explore all the above-listed biomes and meet all its mobs and bosses, make sure you have installed
Minecraft PE 1.16.201
or any of the other
later game versions
and click on the behavior and resource pack download buttons below this article. Also, you will have to enable the experimental features as shown in the picture below.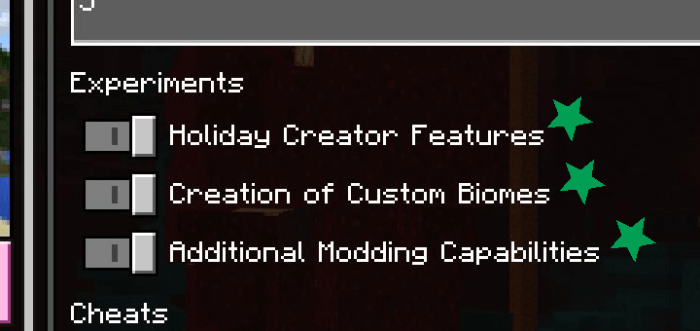 For more MCPE-related articles, visit our
website
and since you are here, don't miss the article about
Minecraft PE 1.17.10.22
which is the freshest beta and it brings an awesome new feature! Have fun!
We are in social networks