Minecraft PE 1.19.30.20
The latest releases, namely
Minecraft PE 1.19.11
and
Minecraft PE 1.19.20.24
did not bring too many changes and even if they were helpful, the fans hope to discover some new features and maybe a bigger number of interesting updates. We hope that the beta that was released yesterday, that is
Minecraft PE 1.19.30.20
, will bring more joy.
Vanilla Parity in Minecraft Bedrock 1.19.30.20
First of all, we will enlist the Vanilla Parity changes, because the game developers focused on them more than on the rest of the features. These are:
Players who use the Creative game mode or the Spectator mode do not get attacked by endermen

Some collision boxes of certain entities were adjusted

The enchanting table emits sounds when at work

Certain sounds made by the amethyst blocks were canceled

The generation of sculk sensors and shriekers was adjusted

The melons' texture was corrected

The cat heads, namely their position was corrected

Players see special popup animation every time when they place items to a stack

Villagers who have nametags will have them shown together with their trading tiers

Spectator Mode users cannot interact with sculk sensors when they are swimming

Spectator Mode users are able to unhook hooks when required

Spectator Mode users do not get moved when an explosion happens nearby

Spectator Mode users cannot make snow powder produce particles while walking in it

Spectator Mode users cannot make big dripleaves tilt by touching them

Spectator Mode users cannot tempt animals by holding food items

Spectator Mode users cannot break minecarts and boats with the touch controls

Spectator Mode users present no interest to pufferfish

Other changes:
Players may use commands to place mud brick slabs as top slabs

The animations made by pistons in different situations were updated

Wooden shields can be fixed by using warped, crimson, and mangrove planks

The TTS does not read Marketplace errors when it shouldn't

The allay's lead does not break when its master travels to another dimension

Goats move their heads in a different way than before when ramming

The game does not crash when players are loaded into beds

The leather items that are enchanted have better textures

The raid bar does not lag or get stuck when beds are broken in order to stop a raid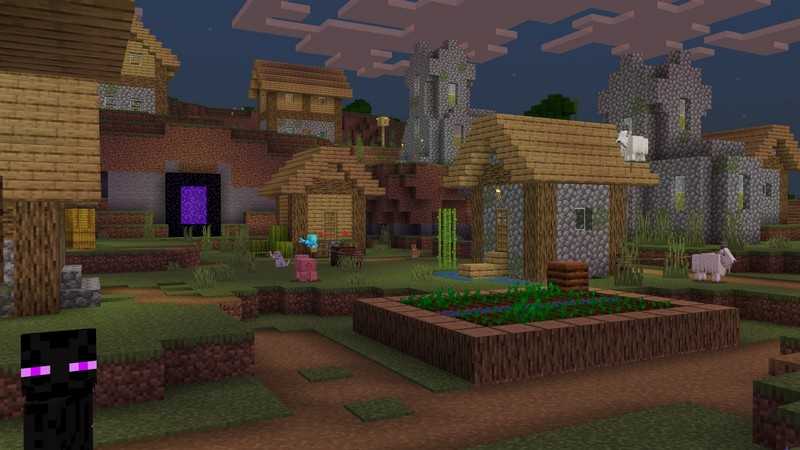 These are the most important changes you will discover by installing the current beta, but there are also several technical updates that may serve you well in case you are also a content creator.
For more details about 1.19.30.20, we recommend you take a look at the video trailer displayed below.
Please be kind and share the news about this release with other players so they can enjoy it too.
Subscribe to our
website
and besides the latest Bedrock-related news, we will give you the chance to try many free new
mods
,
maps
, and other surprises. Have fun!
Video Trailer of Minecraft PE 1.19.30.20
We are in social networks