Minecraft PE 1.17.30.21
The last several days we discussed
Minecraft PE 1.17.11
and
Minecraft PE 1.17.30.20
but in one of the articles, we mentioned that there are three new game updates to discover. If you are curious to find out about what's new in
Minecraft PE 1.17.30.21
, that is the third new beta, continue reading the article.
Updates in Minecraft 1.17.30.21
Just like with the previous beta, we will enlist what the game developers managed to carry out for 1.17.30.21. They have:
Fixed a big number of crashes or inaccessibility issues, the most serious of them occurring in case the player downloads Marketplace worlds that are very big in size

Modified the way players behave in relation to their beds in order to avoid damage, to reduce texture and animation-related bugs, and to make it similar to the Java edition of Minecraft

Canceled the ability of mob spawners to emit light

Canceled the ability of mobs that usually burn under the sunlight to avoid this process by standing near powder snow

Fixed a bug making the loading process infinite when the player clicks on the "see pack in store" in the dressing room

Corrected the resource pack item category colors because they did not match with the item colors

Corrected the patterns in the loom because in certain situations they were displayed incorrectly

Added a BlockPartVisibilityComponent that can be used only with the Experimental features on

Modified the documentation for the DamageableItemComponent

Added DragonFX materials

The last three features may be interesting for the addon creators and for the map makers. They will also discover that the game developers fixed several issues that could affect their activity.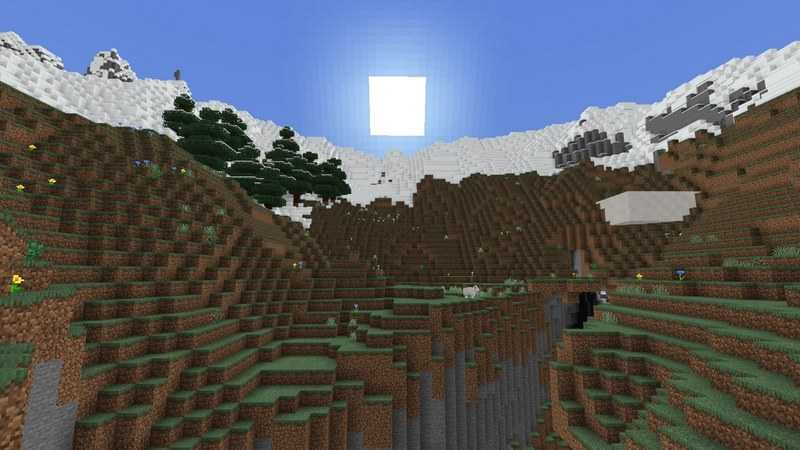 If you want to share this article with your friends, go on and do it. You are also welcome to leave feedback letting us know what you think about the new changes.
Continue following our
website
and you will always be up to date with everything new happening to Minecraft PE and you will also have the chance to try many new
maps
,
mods
, etc. Have fun!
Video Trailer of Minecraft 1.17.30.21
We are in social networks