Minecraft PE 1.16.230.56
Today we prepared two surprises for our subscribers. These are a very useful multifunctional machine brought by
Addon Transformer
, and a new game version, this time
Minecraft PE 1.16.230.56
! Even if its list of changes is not as long as the one presented in last week's
Minecraft PE 1.16.230.54
, this release is great because it brings interesting modifications, including a new cave generation.
Features of Minecraft 1.16.230.56
Like we already mentioned, you will discover an entirely new cave generation by installing this update. This includes a different kind of ore and mineshaft generation. These changes make us take a step forward towards the grand Caves & Cliffs update. To be able to see these modifications and other new Caves & Cliffs features introduced recently, enable the Caves & Cliffs Experimental Features toggle.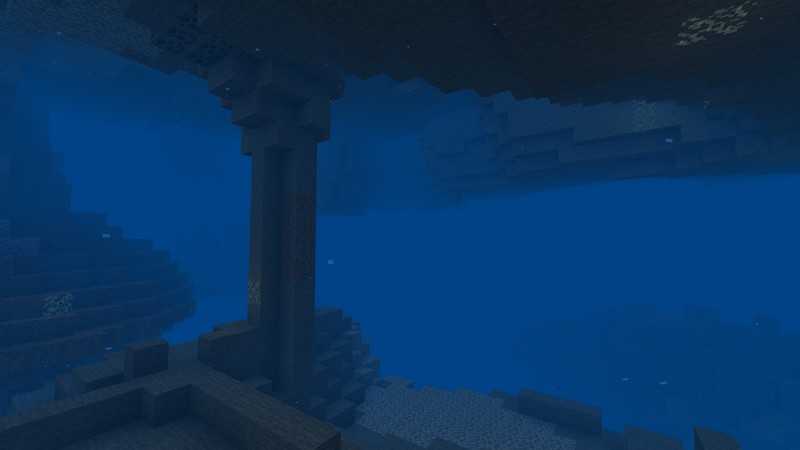 By installing this version, you will also discover:
That the underwater caves have improved visibility

A new ore generation. This was made so they would better fit into the new world generation features and to widen the player's mining possibilities

New caves of different shapes and sizes

That every cave has an individual water level now

New kinds of mineshafts developed exclusively for the new caves. In case these mineshafts do not have support platforms, they will be connected to the cave ceilings and floors with chains or wood columns.

Of course, the developers couldn't have missed some problems preventing players from a smooth MCPE experience, so they fixed:
A game crash happening in case the player did not manage to go back to the overworld since he/she started playing and he/she tries to cure zombie villagers in any other dimension

A game crash happening when the jungle biomes generate, but only if the Caves & Cliffs Experimental Features toggle is not disabled

A game crash happening when the player replaces Character Creator items

Other crashes happening during the gameplay

A bug preventing Character Creator items from being applied properly

This is all we had to tell you about this update. If you want to try it, feel welcome to do so, but first, make sure you made a copy of your existing MCPE builds because otherwise, you risk losing them. Also, note that you won't be able to play with people who use full versions and in Realms while trying this beta.
Be a good friend and share the news about this awesome release with other players and leave feedback letting us know what you think about the new changes.
Continue to follow our
website
and you will always be up to date with the
latest game versions
and other game-related surprises. Have fun!
Video Trailer of Minecraft PE 1.16.230.56
We are in social networks