Map Bendy and the Block Machine 1.14
If you are a loyal visitor of our
website
, you have probably already met monster Bendy in
Map Bendy Game Horror 2
and
Addon Bendy and the Ink Machine
. Today you can meet this character again by installing
Map Bendy and the Block Machine
and go through another interesting challenge.
How to play at map Bendy and the Block Machine
In this map, you will have to go through two interesting chapters:
In
Chapter One
, you will have to figure out how to enable a Block Machine. You will have to do this in order to discover where the Ink Machine is. To enable the Block Machine, you will have to collect a number of items and turn on a paint pressure. This task is not going to be easy because besides the fact that you will have to look for the specific items, there is monster Bendy living in the machine blocks and he will get released as soon as you enable it. Of course Bendy is going to chase you, so be prepared.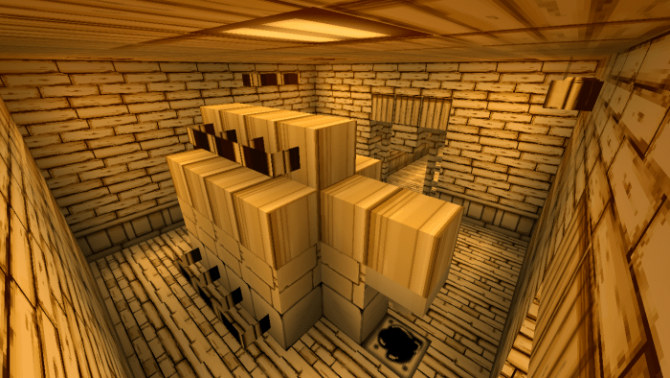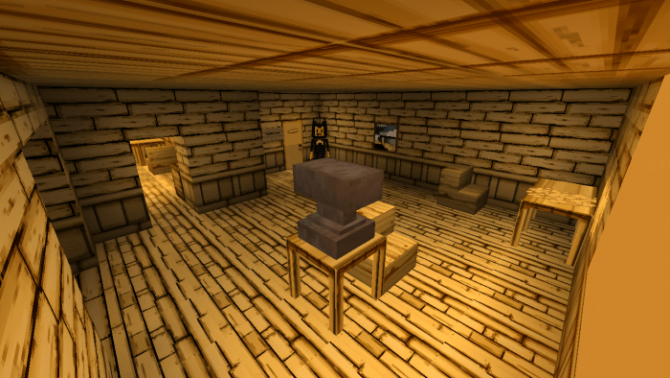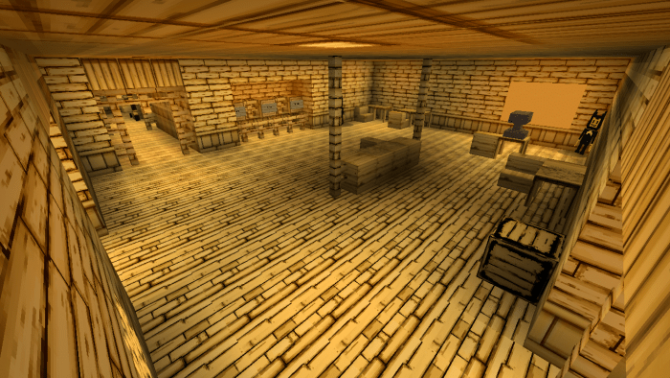 In
Chapter Two
, if you succeed to pass chapter one, your player's task is to find the way out, but Bendy appears again and tries to confuse you by leading you towards a wrong way.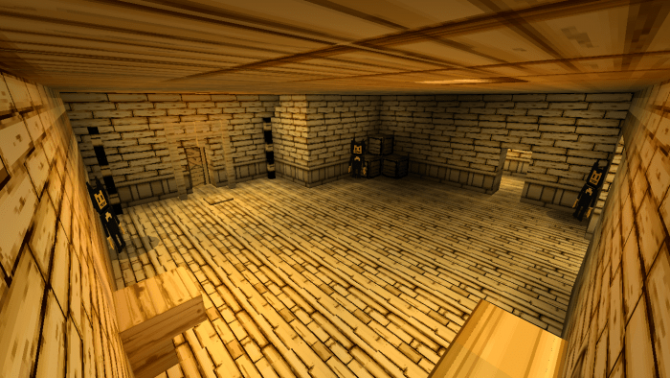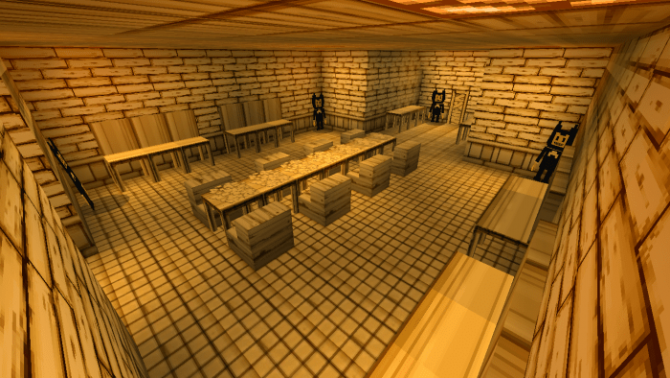 Please note that there are two download buttons for both of the chapters. Use them both to go through the entire adventure.
In order to be able to use both of the maps described above, make sure you have installed
Minecraft PE 1.14
or any of the other
later game versions
.
Good luck and have fun!
We are in social networks