Map Five Nights at Freddy's v2 [Mini-game]
Map Five Nights at Freddy's v2
is scary mini-game for Minecraft for mobile, founded on popular of the same name game. You will try to keep your café from animatronics that try to go for you!
How does map Five Nights at Freddy's v2 work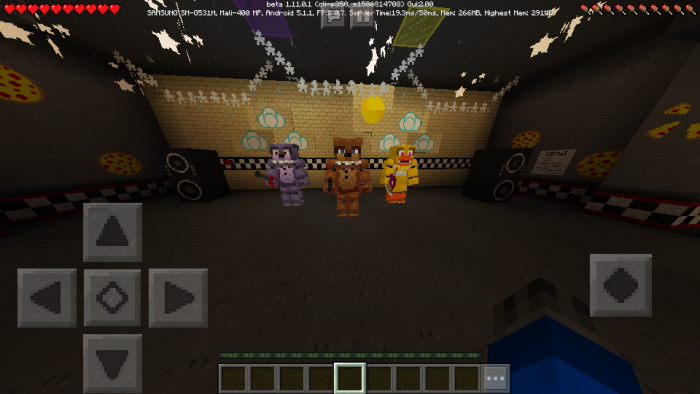 You can play at
Minecraft for Android
at map Five Nights at Freddy's v2 alone or with your friends. Rules are very simple in
game
:
to survive at 5 night at Minecraft Bedrock Edition;

to remain from 12:00 AM to 6:00 AM;

to finish all levels avoiding animatronic that try to catch you;

to save your energy by watching the cameras.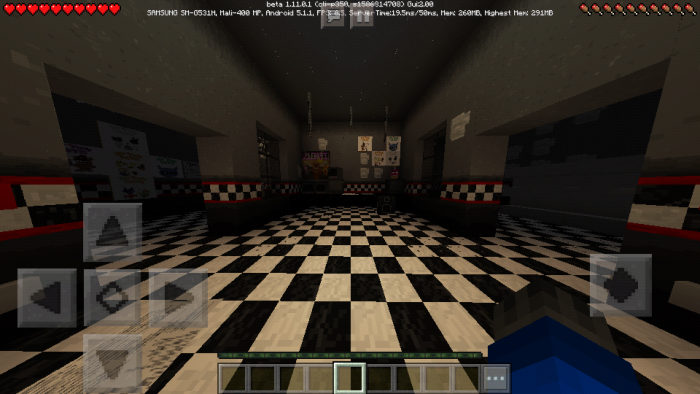 We have some advises for you. The player should use hall lights, doors, and conserving power only when absolutely necessary at
Minecraft BE
. When you can't use the flashlight on the front doorway, that means that somebody has either entered the doorway, moved closer to you, or has left. You can download map Five Nights at Freddy's v2 from link on this page. You will spend a lot of time in this mini-game for
Minecraft
, because it is funny and creepy. So, keep that in mind before to get started!
We are in social networks