Map PixelatedMike's Command Block World 1.10
Map PixelatedMike's Command Block World
is a map representing a mini-world where you can carry out different tasks by using command blocks. Your player can, by example, accumulate some magic potion effects that will make him strong enough to kill the ender dragon by using just one shot. Or he can craft an extreme propulsion cannon by using ender crystals. And this is not all. The creations of this map will give you even more opportunities than the redstone features.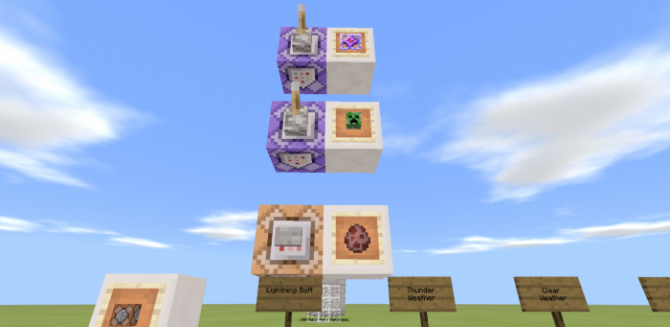 Features of Map PixelatedMike's Command Block World
Control game mode

Control over the weather using a special wand

Murdering all the mobs

A modified generator of the creeper and the zombie pigman

Opportunity to gain effects of an extreme potion with the help of which you will be able to kill the ender dragon by using just one shot and to jump very high

An ender crystal powered propulsion cannon that will shoot you very high

A nice ripple effect caused by the evocation fangs

In order to make your use of the map easier, there is also a guide on how to use the creations of the command block.
We are sure that you already can't wait to download the Map PixelatedMike's Command Block World. We would be very glad if you will share your impressions about it with us and tell your friends about it.
For other new and interesting maps for Minecraft, check the
maps
section on our website. Here you will also find a lot of
mods
,
texture packs
,
seeds
, etc.
As a bonus, check for the newest versions of the game:
Minecraft 1.10
and
Minecraft 1.11.0
.
We are in social networks