Texture Pack X-Ray 1.10
Texture Pack X-Ray
gives you an opportunity to feel like a Superman and look at diverse mobs and players through walls. It's really interesting if you want to win hide&seek games. Become the best in Hide&Seek, impress friends and have fun!
How does Texture Pack X-Ray work
This texture pack adds great textures for all the mobs and players, so you'll be able to look at them through any obstacle.
You won't be scared by the skeletons, which suddenly appear from the dark corner of the underground. You won't have any troubles with suddenly activated creepers, which can destroy all the valuable ores.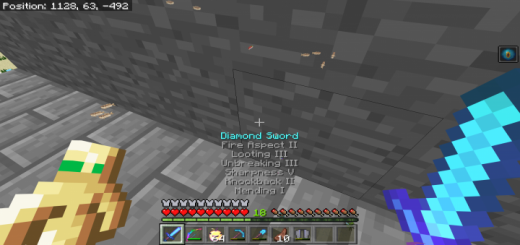 These textures are really useful for all the PvP fans because the legitimate wall hack brings lots of opportunities!
If you need to find out the spawner of mobs, then this texture pack will also help you. All you need is to find out the comfortable position to look in any direction and enjoy the result!
Download Texture Pack X-Ray for Minecraft Bedrock Edition 1.10 for Android and enjoy it with friends! Have fun with new
Mods
,
Skins
,
Seeds
and
Maps
for
Minecraft 1.10
in these sections! Leave your feedback and subscribe to get all the new info about new versions.
We are in social networks