Texture Pack Java Aspects
Texture Pack Java Aspects
replaces textures and sounds of water, fire and lava in
Minecraft PE
with the same from well-known Java Minecraft. That's why if you are fan of the original version of Minecraft – Java Aspects will bring you lots of happiness and fun.
What's new in Textures Java Aspects
Shaders made it possible to remove textures of water with the same ones from Java Minecraft.
Textures
helped to change view of fire and lava. Sounds of original Minecraft completed the goal and totally made player feel himself in Java
Minecraft
.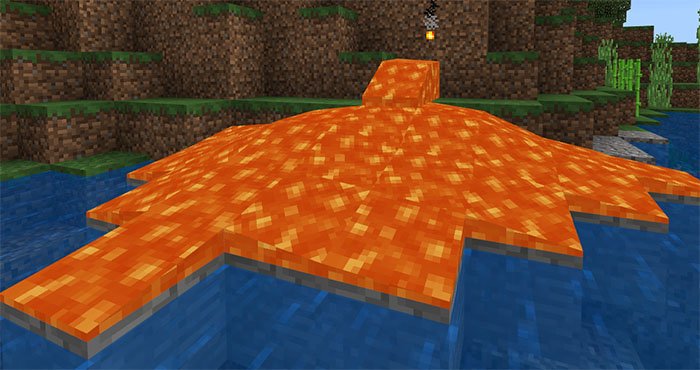 Features of Textures Java Aspects
With this texture pack player gets absolutely new surface, animation and sounds of such blocks as fire, lava, water, different kinds of doors and bricks.
View of items is also redesigned (tall and sea grass received new models).
Lots of interface parts were updated, Switch and Xbox players will receive new controller tooltips.
Some of item names were refreshed, so Cooked Beef is now called Steak and so on!
2.4.4 Update
"blocks.json" is updated to match version 1.6

Water and lava animations won't disappear

Flame_atlas is now called fire_1

We are in social networks