Seed Giant Unearthed Fossil Discovered 1.10
Giant Unearthed Fossil Discovered
spawns you in the world, where you'll be able to find out a great and unusual detail – a giant remains of a huge creature. Get the needed point with friends and check this unusual showplace!
What's interesting in seed Giant Unearthed Fossil Discovered
The main feature of this world is a great skeleton of an unknown animal, which will be situated under the floating piece of a desert. This is the only naturally generated object which will float in the air and you won't have to dig a few layers of ground to find it out. This interesting place has next coordinates: 114, 86, 658. Reach this point and get impressed with friends!
The next feature of this world is a beautiful Green Savannah. You'll be able to build your house or a great mansion in this glorious biome and enjoy the appearance of the territory as long as you wish. This biome is situated at 3263, 98, -406.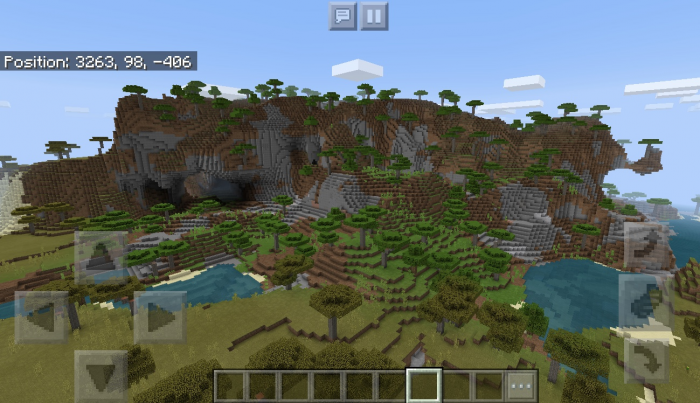 Seed Giant Unearthed Fossil Discovered for Minecraft Bedrock Edition 1.10 for Android and have fun. Leave feedback and share with friends to check these links for more
Mods
,
Skins
and
Maps
for
Minecraft 1.10
together!
-823824474
We are in social networks