Seed Triple Village Fused to Mesa Mineshaft
To find
Triple Village
player will have to run along right side of Mesa Biome. Very soon three villages will appear straight ahead. One of them is well-known for everyone Plains Village, where blacksmith's hut can be found. Another one is Zombiefield Plains Village, where player will be able to prove own fencing skills, destroying zombies which will want to eat Steve's brains. And the last one, but not the least - A Desert Village.Mesa Mineshaft also can be found near these 3 Villages.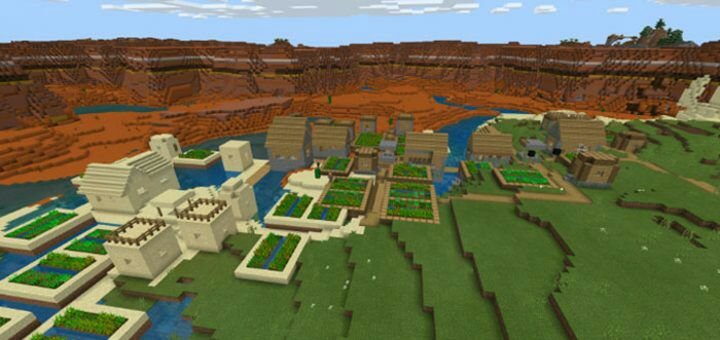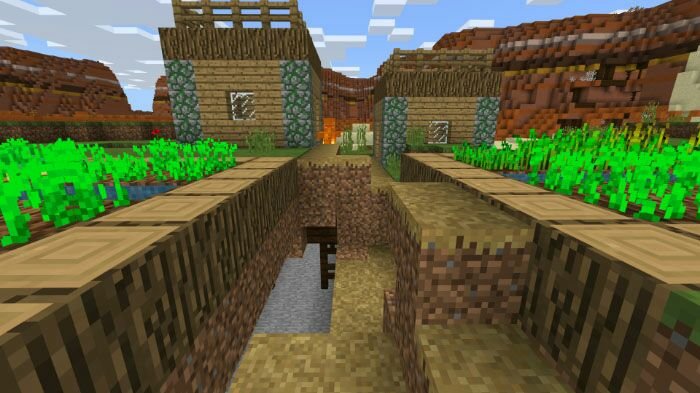 What's interesting in seed Triple Village Fused to Mesa Mineshaft
Player also can find such interesting places as, for example, Mineshaft, Dungeon and Witch's hut. And you just HAVE TO VISIT Megs Spruce Sunflower and Glitched Treeless Roofed Forest!
Coordinates
Spawnpoint is on 4,24,64, Three Villages are around 190,65,-500, Dungeon and Witch hut are on 365,56,-527 and 790,71,375 accordingly. And finally Mega Spruce Tiaga is on 200,70,575.
This
seed
will make your playing much more interesting and diverse. Lots of places to visit will check the skills of every
Minecraft PE
player and will show who is more worthy.
1526565007
We are in social networks