Addon Five Nights at Freddy´s 2 Animatronics 1.16
Because
Map Five Nights at Freddy´s v2
is very popular, we believe that most of our subscribers already tried it. If you are among them, you must know who the Animatronics are and what a danger they present. Now you can bring them to live in your MCPE world thanks to
Addon Five Nights at Freddy´s 2 Animatronics
.
Features of addon Five Nights at Freddy´s 2
Install this addon and you will get the chance to bring the next animatronics into your world:
Chica Toy without a beak

Foxy Toy

Withered Bonnie with a real face

Shadow Bonnie

BB

Foxdee

Plush Toy Freddy

Plush Toy Bonnie

Plush Toy Chica

Plush Toy Foxy

Plush Foxdee

Cupcake

Each of the above-listed animatronics has custom animations and is very quick and aggressive.
As you know from the map, you can protect yourself from these monsters by wearing a special mask. To get it, type command /give @a mascara_fnfa2 into your player's chat. Unfortunately, the mask cannot protect you against two of the present animatronics which are Puppet and Foxy.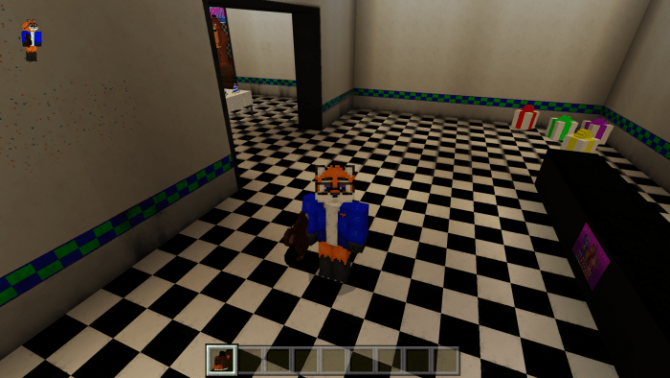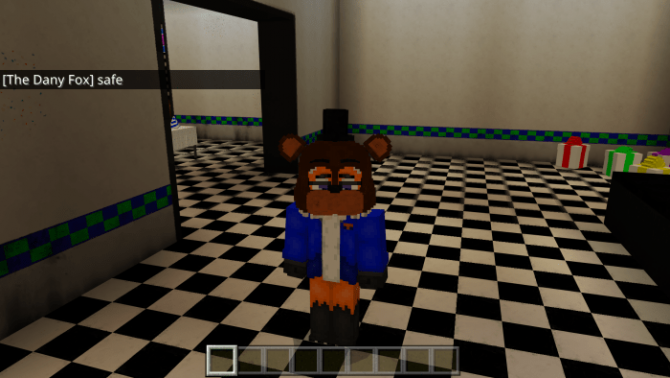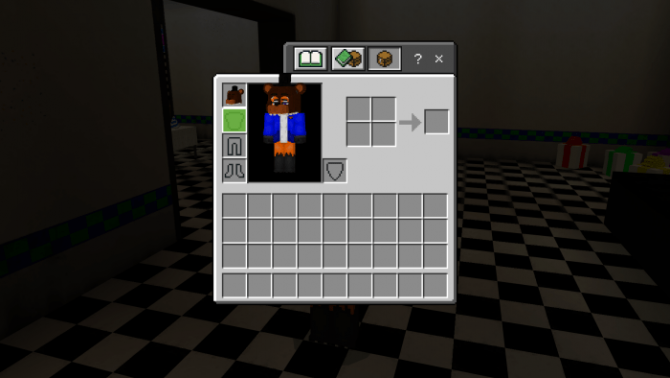 If you want to play with your friends against the animatronics, you will also find a downloadable map below the article. Here are some screenshots: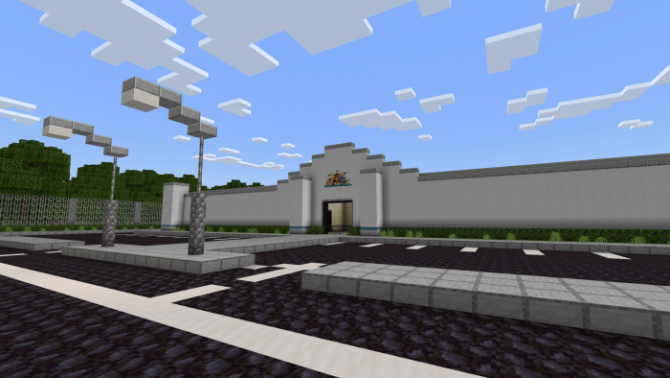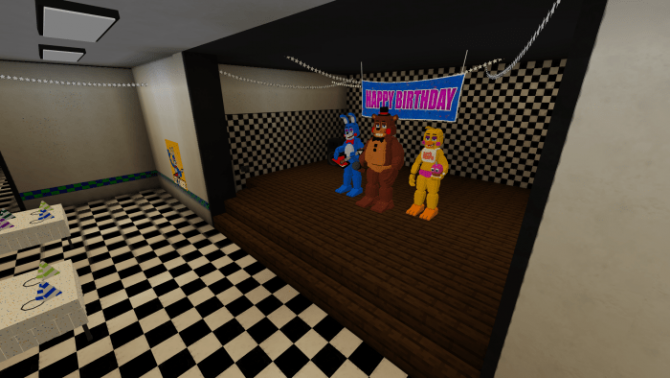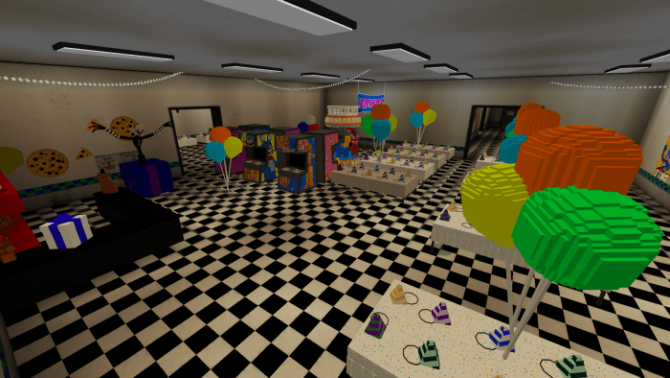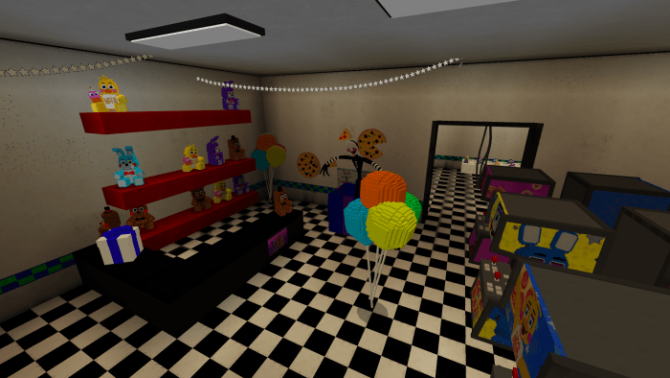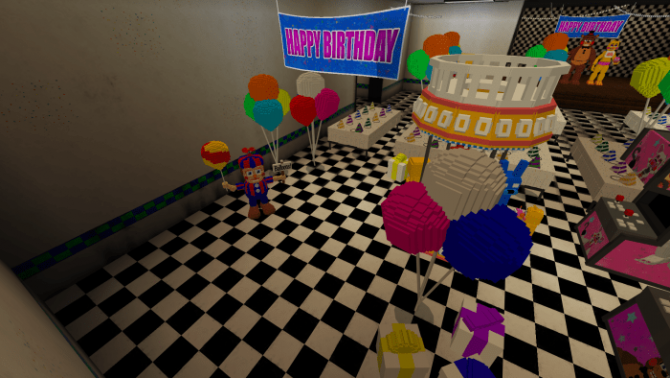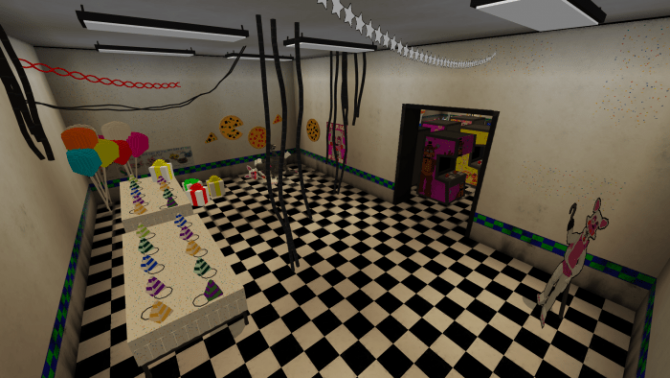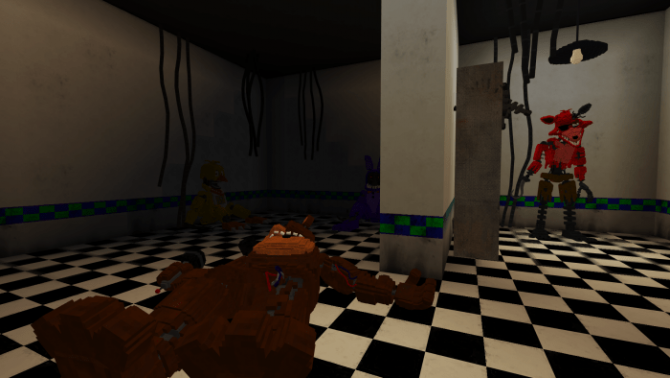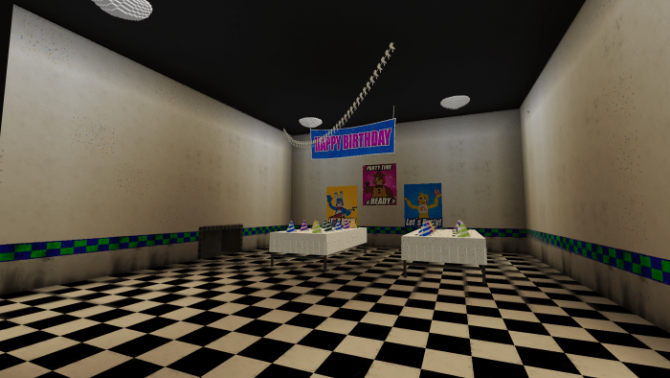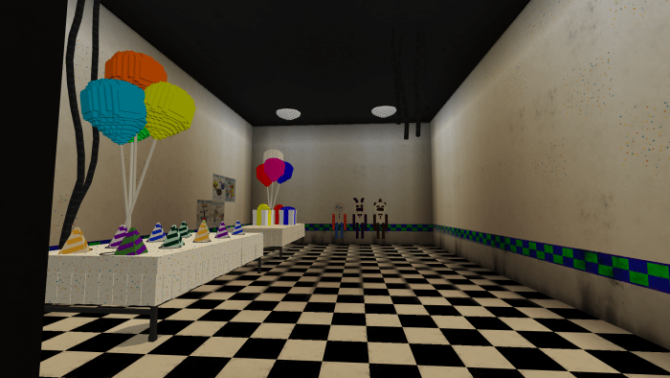 The addon also contains a number of animatronic statues that you can interact with. To summon one of them, choose any of the preferred commands from the picture below. To change the statue's position, bend down and click on the "pose" button.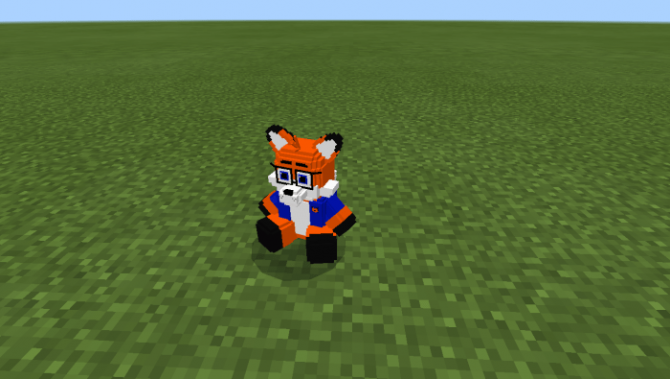 Important!
To avoid bugs, we recommend you to use a full game version, and to be more precise,
Minecraft PE 1.16
.
We hope you liked the experience with all the freaky animatronics. We would appreciate it if you could share the article with other MCPE players and leave feedback.
Visit our
website
where you can explore a lot of other interesting and popular
mods
and
maps
and have a good time!
We are in social networks