Addon Among Us 1.16
If you already had the chance to try the original "Among Us" video game, you know that it features crew members and impostors. All of them can move into your Bedrock world thanks to
Addon Among Us
.
Features of addon Among Us
This addon brings ten colored crew members and impostors from the famous video game (see picture below)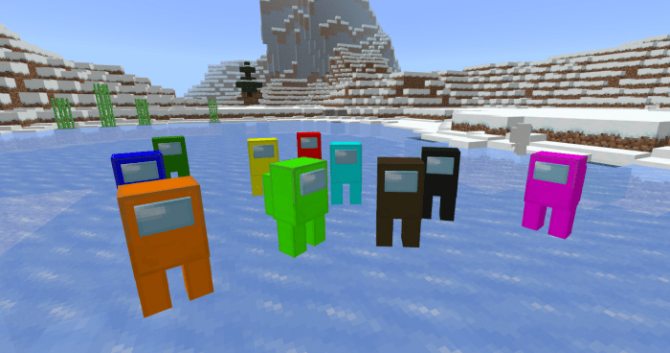 The player can tame one or more crew members by giving them bones. If you succeed to do this, the cute character will follow you wherever you go and will defend you from your enemies, but if you get tired of it following you, you can make it sit and wait. In case your new friend dies, it will leave its body on the ground.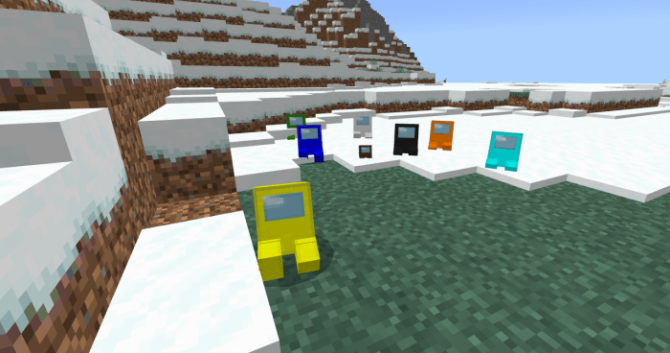 The impostors are not as friendly as the crew members. They are always ready to attack the MCPE players and the entire crew.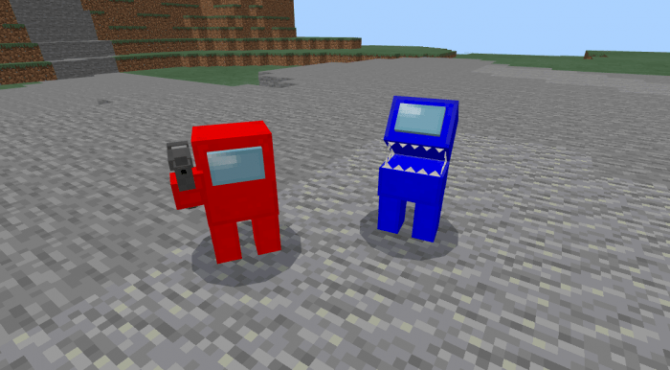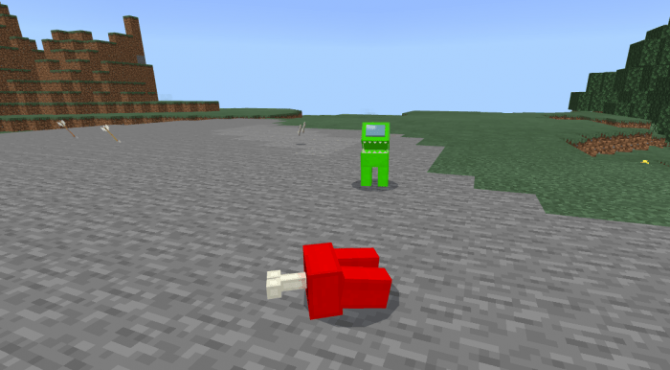 If you are playing in Creative mode, you can wear a crew member skin. Look for it in the same place you are usually looking for your armor. As you can see from the picture below, the skins can be found in the head section, the baby crew and caps in the chest slot, and the suits in the pant slot.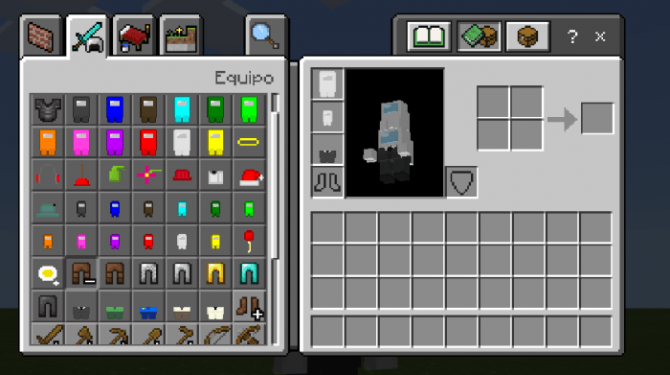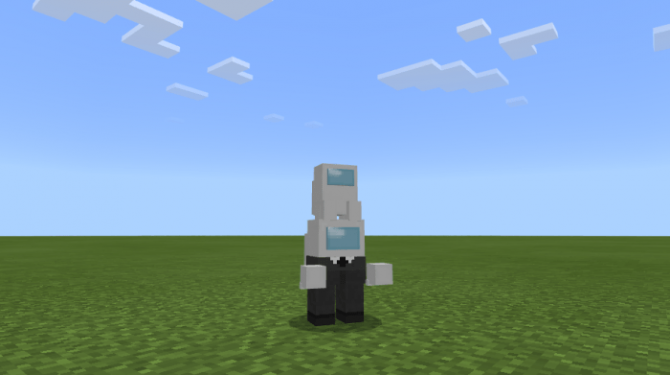 If you are playing in Survival mode, you can craft your crew member skin as shown below.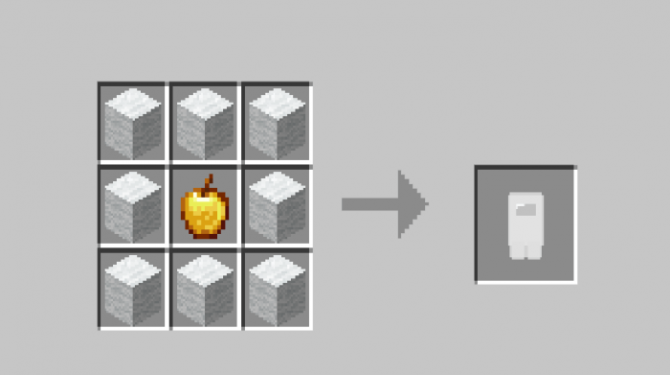 In case you are not satisfied with your skin color, you can modify it by placing the crew member into the stone cutter and by selecting the crew member of the wanted color.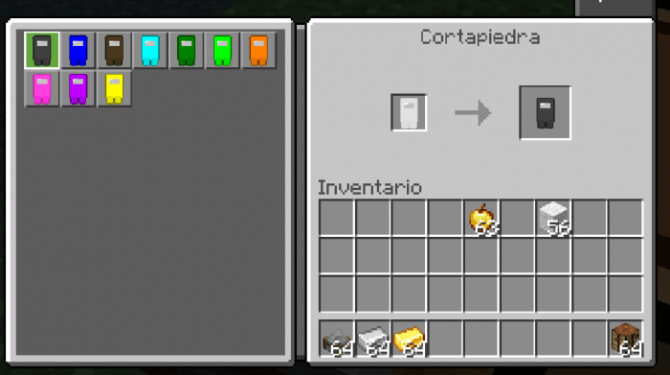 Below you can see how to obtain hats and suits. For this, you will need to place iron or gold tongues in the stonecutter.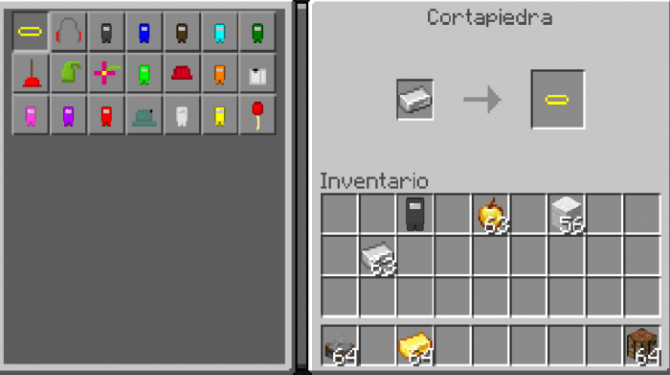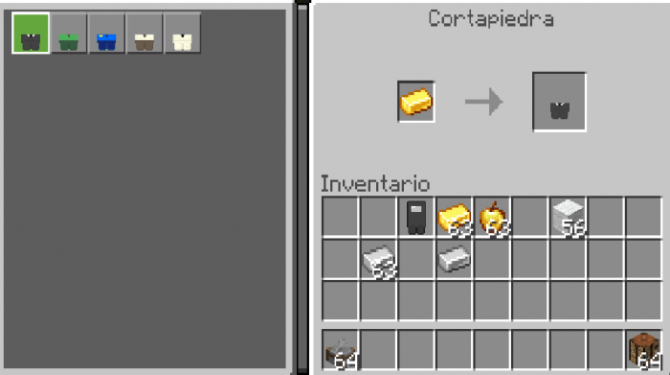 This addon's cherry on the top are the famous pets from the original game. These are Henry Stickman, the Blue Dog, Ellie, Wall-E, the Crab, and Brainslug.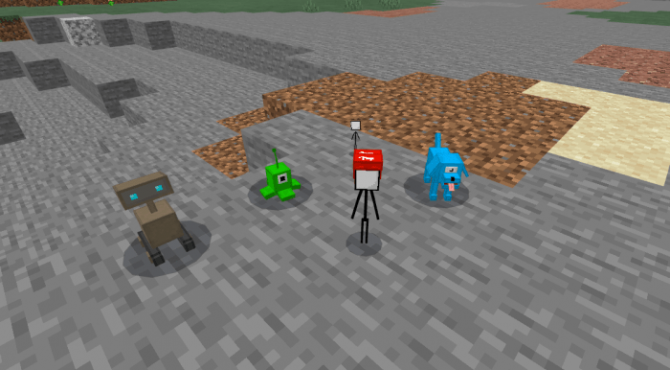 Before using the download buttons, we recommend you to watch the video trailer below to see all the above-described characters in action.
If you liked our article and the presented addon, share it with your Bedrock friends, and leave feedback.
Visit our
website
and you will get the chance to try a lot of free
mods
and other interesting MCPE stuff. Here you can also download the
latest game versions
,
Minecraft PE 1.16.100.60
being the newest one. Have fun!
Video Trailer of Addon Among Us
We are in social networks