Addon Mechs and Jetpacks 1.13
Thanks to
Addon Mechs and Jetpacks
the MCPE players can try these two cool machines and have a lot of fun. With their help you will be able to walk, swim, and fly like you never did before!
Features of addon Mechs and Jetpacks
The Mechs
These majestic-looking machines can be obtained from the local armorer. There are two kinds of mechs available in this addon: the custom mech and the demolition mech.
The
custom mech
has very many hit points. It has the ability to jump, run, and swim fast. In addition, it has a minigun installed on the roof. If required, you can use iron ingots or redstone to repair it.
The
demolition mech
is slower than the custom one but it is very strong. By riding it you can destroy quartz, blackstones, and netherrack and you can use it for mining or for destroying your enemies' bases. Moreover, this crazy machine does not get affected by lava and fire. To repair it, follow the same instructions as for the custom mechs.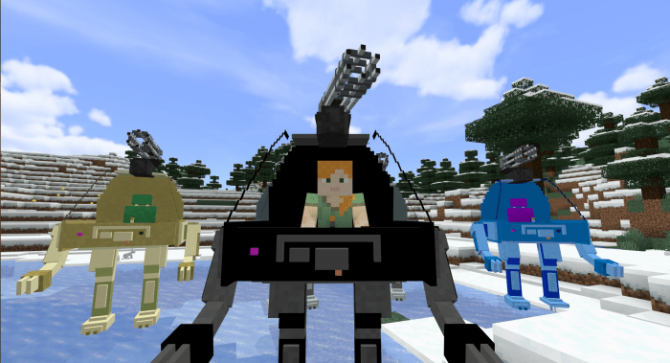 The Jetpacks
The jetpack is very easy to use and with its help, you can fly as high as you want to. To fly up, look up, and to fly down, look down. When using it, you will hear specific sounds for real jetpacks.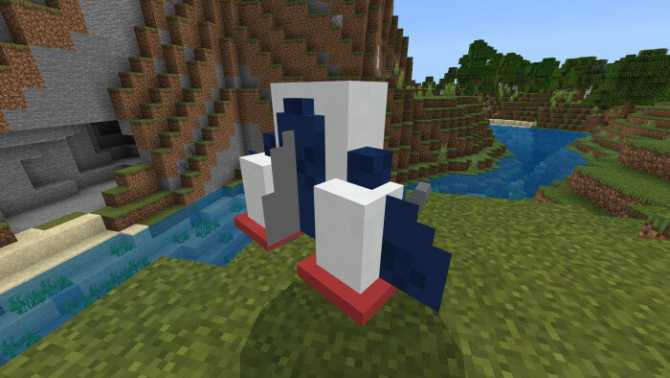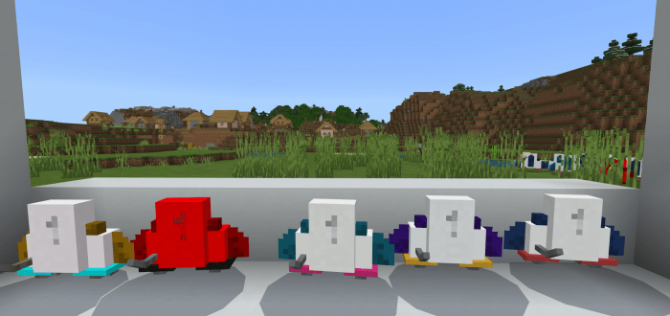 To see these two awesome items in action, watch the video trailer below.
Are you ready to walk, swim, jump, and fly with the mechs and jetpacks featured in this addon? Click on the download button below, share the article with all your friends, and leave feedback.
For other cool
mods
, visit our
website
. Here you will also discover many other MCPE-related articles with free download buttons, including the
latest game versions
,
Minecraft PE 1.16.40
being the freshest one. Have a great time!
Video Trailers of Addon Mechs and Jetpacks
We are in social networks