Addon Lots More Food Bedrock 1.14
If you care about the food you are consuming and you are curious to try new dishes, try
Addon Lots More Food Bedrock
created by Legopitstop. Regardless of your culinary preferences, you will find something perfect to eat today.
Features of addon Lots More Food Bedrock
By installing the present addon, you will be able to regenerate your hunger points by consuming delicious foods, among which are sweet and alcoholic beverages, cooked meat, vegetarian food, sushi, snacks, fruit and vegetables, condiments, sweets and much more.
Enlarge your Minecraft PE food collection by introducing all the delicious things you can see in the picture below.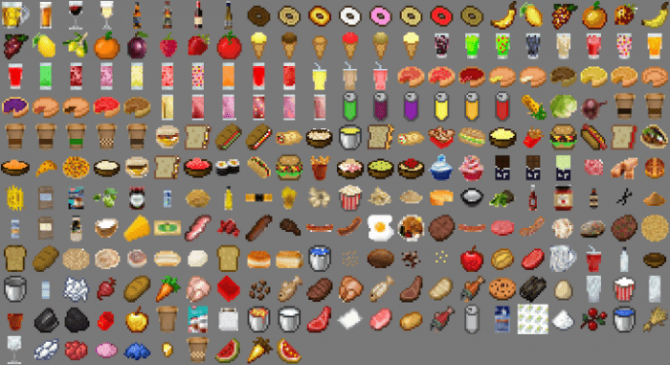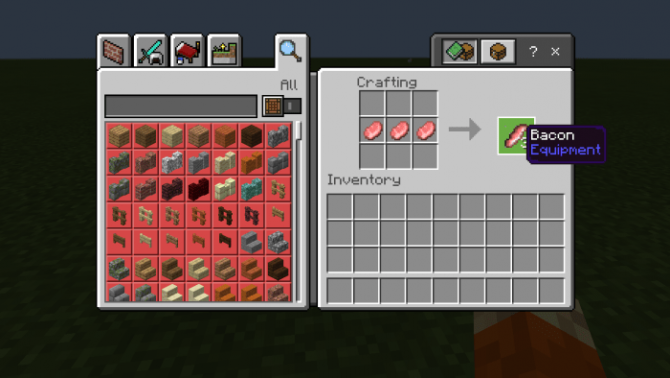 Important! In order to be able to use the addon, enable Experimental gameplay and make sure you have installed one of the
latest game versions
(at least
Minecraft PE 1.14
)
If you want to explore more addons introducing new foods besides the one presented above, we recommend you to try
Addon Food!
and
Addon LloydNya's Food
.
Visit our
website
and you will also be up to date with the newest and most popular MCPE news. Have a good time!
Video Trailer of Addon Lots More Food Bedrock
We are in social networks