Addon BIG Cats 1.13
Our loyal fans already had the chance to meet some mighty tigers thanks to
Addon Tigers
but today you will meet all their wild brothers and sisters brought to us by to
Addon BIG Cats
.
Features of addon BIG Cats
By installing the present addon, you will have the chance to interact with the following felines:
Lions (males and females)

Panthers

Tigers

Cheetahs

Leopards

Jaguars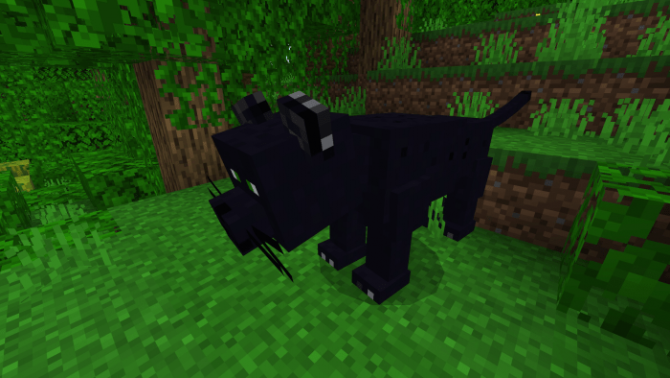 All of the above-listed giant cats can be tamed with salmon and codfish. The lions, panthers, and tigers also accept strings.
You can also breed these animals with golden apples.
All the jungle kings and queens have their own, individual features according to the behavior of these beasts in real life. For example, cheetahs run faster than the rest of the felines and lions attack as soon as they see their target (the player).
They are spawning in the following biomes:
Lions – jungle, savanna

Panthers – different kinds of forests

Tigers - jungle, savanna

Cheetahs – jungle, plain biome

Leopards – savanna, desert, plain biome

Jaguars – jungle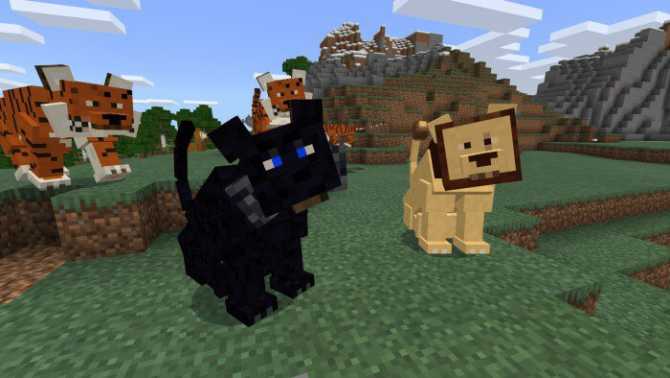 Before downloading this addon and meeting the mighty creatures, we recommend you to watch the video trailers below.
Visit our
website
to discover more
mods
and other MCPE-related articles with free download buttons. Here you can also check the
latest game versions
, including
Minecraft PE 1.16.0.60
which is a brand new one!
Share the articles you like most with all your friends, leave feedback and don't forget to enjoy your time!
Video Trailers of Addon BIG Cats
We are in social networks