Addon Leather Healing 1.13
Our
website
's followers already learned how to transform rotten flesh into leather with
Addon Rotten Flesh for Leather Furnace
. Today we will transform another seemingly useless product, that is zombie meat into leather thanks to
Addon Leather Healing
.
How does addon Leather Healing work
The steps you will have to follow in order to obtain leather from zombie meat are rather simple:
First, place an iron nugget on your crafting table (picture 1)

Place a needle and a rope next to each other (picture 2)

Place zombie meat in order to get clean meat (picture 3)

Place obtained thread and needle (picture 2) and the clean meat (picture 3) to craft leather (picture 4)

Cook the clean leather in a furnace to obtain ordinary leather (picture 5)

Picture 1

Picture 2

Picture 3

Picture 4

Picture 5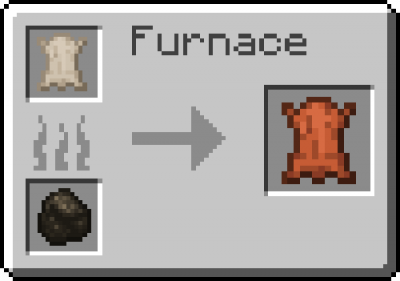 In addition to the possibility to create leather from zombie meat, you can cook it as shown below by using the clean meat obtained as shown in picture 3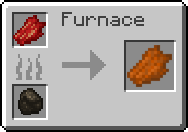 Important!
Enable Experimental Gameplay!
If you want to try this addon, watch the video trailer, click on the download button and start crafting!
If you liked our today's article, share it with your friends and leave feedback.
To discover more interesting and useful
mods
, visit us. Here you will also find a lot of cool articles with download buttons among which are the
latest game versions
, including
Minecraft PE 1.16
: the legendary Nether Update!
Video Trailer of Addon Leather Healing
We are in social networks