Addon Heisei King Ghidorah 1.13
Our
website
is offering its subscribers the possibility to download a lot of
mods
featuring dangerous characters, for example
Addon Mythology Monsters
and
Addon New Mobs: Cave Monsters
. Today we will introduce you to one more mob: a grand astro monster we all know as one of the main characters from the Godzilla Vs King Ghidorah movie. Obviously, the name of the addon is
Addon Heisei King Ghidorah
.
Features of addon Heisei King Ghidorah
King Ghidorah is an incredibly mighty monster that has not pity for its enemies, that is players and Iron Golems. This creature has a health of six hundred and three heads. It might attack in two ways: melee that brings an attack damage of ten or ranged attack through lightening shooting.
The monster is very strong and the players have almost no chance to survive its attacks, but anyway we wish you courage and good luck!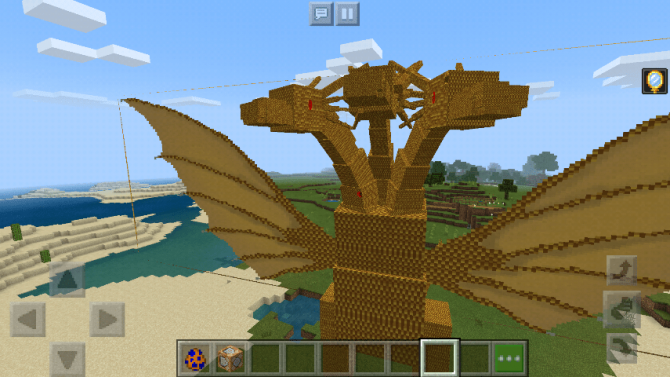 Note:
Experimental Gameplay should be enabled.
To download this addon, click on the button below, share the article with your MCPE friends and leave feedback.
To be able to use this mod, we recommend you to install one of the
latest MCPE versions
.
Enjoy your time!
We are in social networks