Addon Epic Naruto Run Emote 1.13
Replacing the sneaking MCPE animation with other funny and/or useful animations has become pretty popular lately. We already introduced you to a few such possibilities in the articles describing
Addon Dab
and
Texture Pack Sit Anywhere
. We hope you liked them because today we will continue this subject by replacing the sneaking animation with another one imitating Naruto's running thanks to
Addon Epic Naruto Run Emote
.
How does addon Epic Naruto Run Emote work
Everything is very simple about this ability. The player installs the addon and every time he/she sneaks, the custom animation will be replaced with the new one, in our case with a body movement imitating Naruto's running.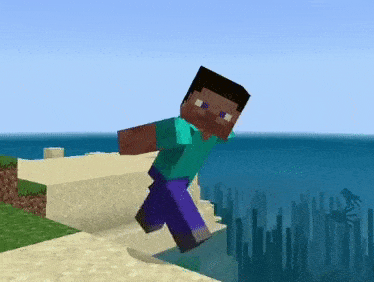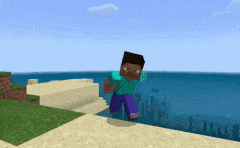 Because emotes replace only the sneaking animation, your player's speed will remain the same, even if he/she is supposed to be running. If you want to make him move faster, we recommend you to use both of the download buttons provided below this article, the second one being a special behavior pack giving extra speed to the player.
Now, when you know how to run just like Naruto in your Minecraft PE world, share this article with your friends and leave feedback.
Note:
This addon works only on
Minecraft 1.13.0.15
or any other
later game versions
.
To always be up to date with the latest MCPE releases, follow our
website
and don't forget to have fun!
We are in social networks