Addon Vanilla Rebalanced 1.13
Many MCPE users, like the creator of this addon, consider the vanilla armors too weak or too expensive to craft.
Addon Vanilla Rebalanced
was developed to improve this situation by replacing some of them and their recipes with more reliable ones.
How does addon Vanilla Rebalanced work
By looking at the picture below, you can see the new wooden, iron, redstone, cobblestone, and diamond armors.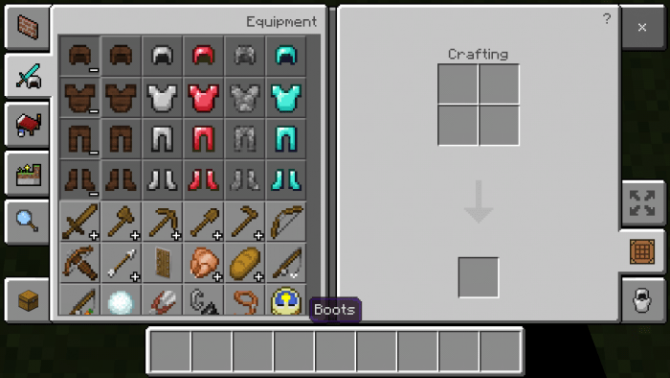 The creator didn't quite agree with the armor crafting recipes too, so he made some improvements regarding them:
The wooden armor still remains the weakest one from all the existing armors, but on the other hand, its recipe is very simple

The cobblestone armor is a little better, but still quite weak

The iron armor is stronger than the previous two armors

The redstone armor is better, given the fact that the player needs an iron pick to mine redstone. Thus, what is harder to obtain, has a better effect

The diamond armor, just like in vanilla, is the strongest of all armors.

The example below demonstrates how redstone armor can be crafted by using redstone dust. The interesting thing is that you can craft armor parts separately.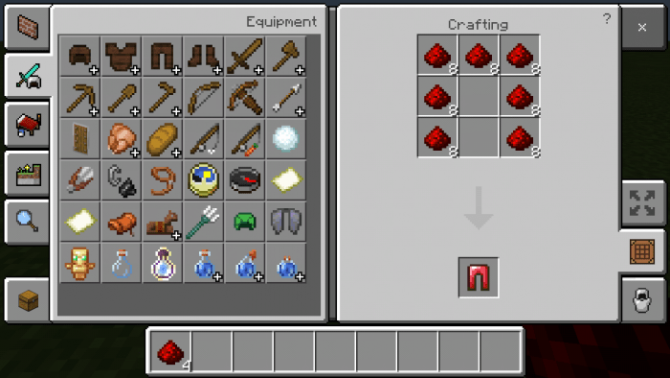 The first picture below demonstrates how different wooden planks can be used to craft any armor part. Another attractive feature of wooden armor's crafting shown in the second picture below is that you can dye its parts in whatever color you prefer.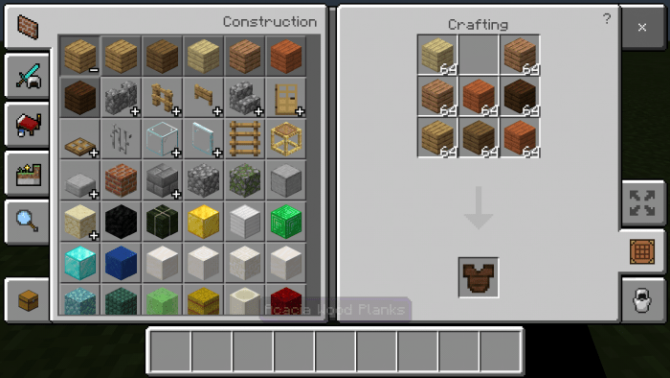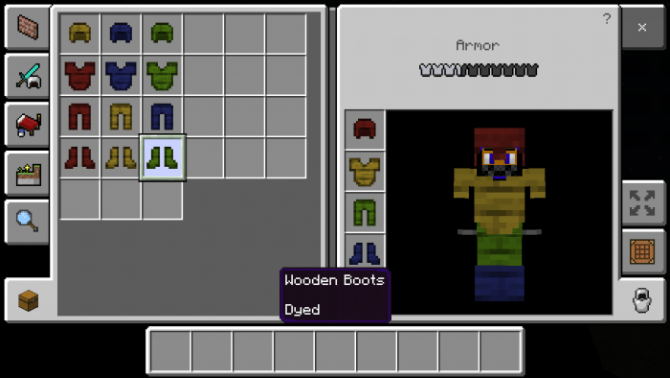 To craft cobblestone armor parts, all you need is cobblestones (see picture below).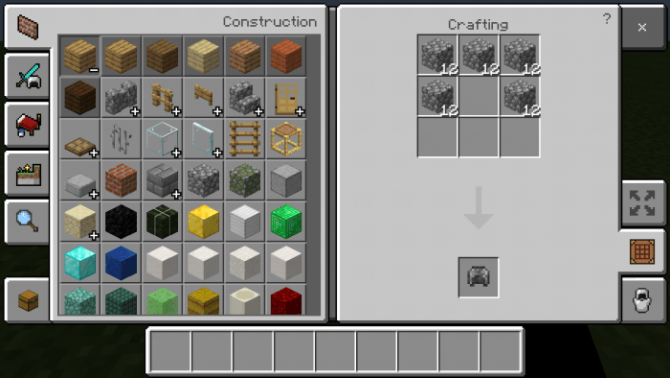 In a later update of this addon, that is V2, its creator decided to modify the redstone armor's texture when the player wears it.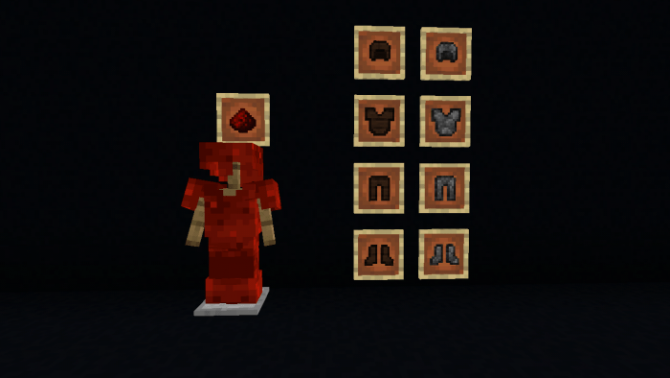 In the final update of the addon, V3, the golden tools were replaced by cactus tools and the diamond armor and its recipe was replaced by emerald ones.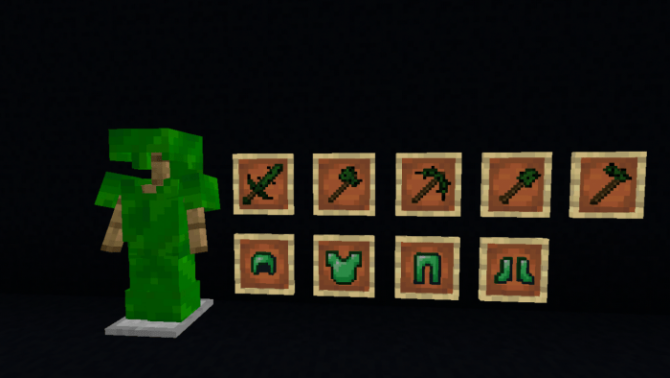 If you are ready to craft and use improved armors, download this addon by clicking on the button below the article, share it with your friends and leave feedback.
Note:
For using Addon Vanilla Rebalanced, you need to have installed
Minecraft PE 1.12
or any later versions. You can find all the game versions in our
Download Minecraft
section.
If you are ready to replace the vanilla armors in your Minecraft world with new, better ones, download the addon by hitting the behavior and resource pack buttons below, share it with all your Minecraft PE friends and leave feedback.
For other useful and cool
mods
, visit our
website
. Here you will also discover many other downloads for the newest
maps
,
textures
, and
skins
.

We are in social networks