Addon Draco Craft 1.13
Addon Draco Craft
is an addon for those who need more than a simple dragon egg after defeating the End beast - Ender Dragon. Honestly, there is so little reward - just some XP and only one egg. Installing this addon will give you an ability to craft another one!
Features of addon Draco Craft
There are some features of this addon you need to know. At first, the new recipe is added to the game. This is another Dragon Egg. But this item is very expensive to craft, so this is no early game item. To craft it you will need 4 Eye of Ender, 2 obsidians, gold and diamond blocks, and an egg. Feature two - you can use this crafted egg to create a Dragon Shard, which can be smelted into Dragon Essence.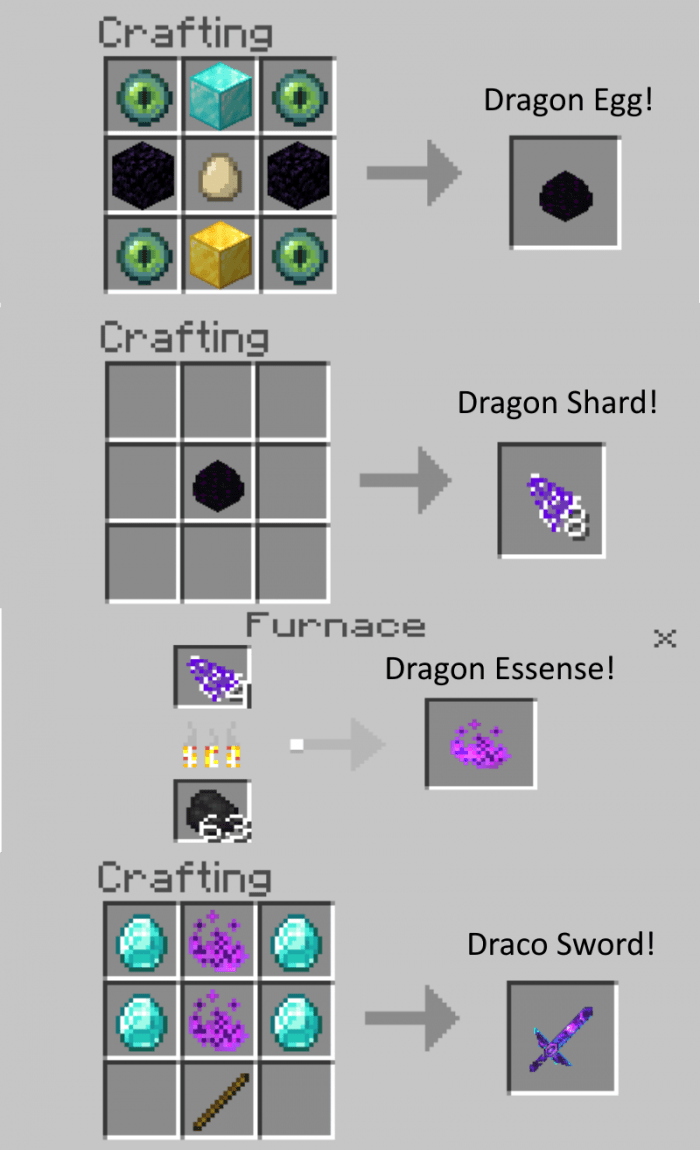 This Essense can be used to craft a Draco Sword. It may be the most powerful item you ever used. It gives you 14 damage and a status effect. This addon is fully supported by developers and they have a lot of ideas to implement in future updates.
Download addon Draco Craft for Minecraft Bedrock Edition 1.13 for Android and check these links for new interesting and great
Maps
,
Skins
,
Seeds
and
Texture Packs
for
Minecraft 1.13
.
We are in social networks