Addon Titan 2004 1.13
Addon Titan 2004
is a great way to diversify your playing. It adds a new hostile entity which will be able to destroy a lot of creatures before you'll kill it. A titan from this addon is extremely hostile, so you'll have to be really careful with it.
How does addon Titan 2004 work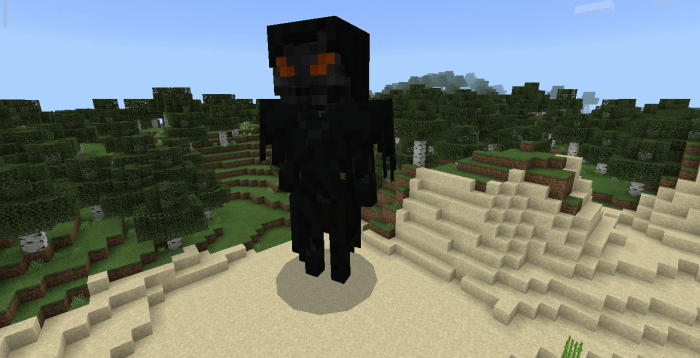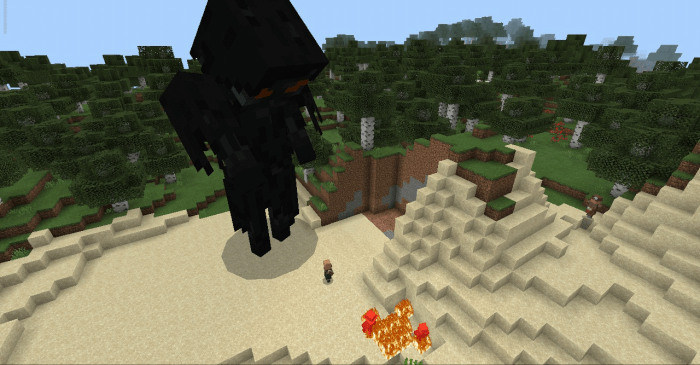 The addon gives you a chance to defeat one more dangerous miniboss in your favourite Minecraft Bedrock Edition. First of all, this mob will be extremely hostile to any mob, which isn't a monster in Minecraft. That means that all the neutral and peaceful mobs will be attacked after spawning this horrible creature. The titan has 666 Health points and it'll be really difficult to kill it.
Nevertheless, if you'll be able to slay this terrible monster - you'll get a nether star to create diverse great things. The titan can destroy blocks of your world, shoot fireballs and summon the other smaller creatures. This mob is also a part of an SCP 2004 addon.
Download addon Titan 2004 for Minecraft Bedrock Edition 1.13 for Android by the link below and look for new great
Maps
,
Skins
,
Seeds
and
Texture Packs
for
Minecraft 1.11
in the other sections of website.
We are in social networks