Addon Morph (Beta 0.2) 1.13
Addon Morph (Beta 0.2)
will let you switch the side. As you change into a monster they will stop attacking you. The downside of it - then you will be attacked by iron golems. Once you are in a form of undead or any other monster you will gain their features, such as burning in daylight or giving a hunger effect to enemies you kick.
Features of addon Morph (Beta 0.2)
This addon has some mobs that you can turn into. As you know, most of them burn in daylight: zombies, skeletons and drowned. When you turn into them you should remember it. Anyway, you can turn into a Husk, which will save you from the sun damage. This addon also allows you to become a cow, which is a perfect solution if you don't want to be attacked by hostiles. Another advantage is a Zombie Pigman form - completely immune to lava and fire damage. There are also test mobs - Creeper and Enderman.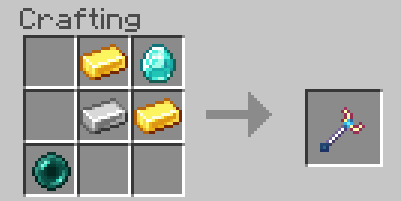 It is also important to know that you will need a special instrument to be able to transform yourself. This is called Identity Absorber. It requires 2 gold bars, one iron, one diamond, and an ender pearl. To change the form you need to right-click with the Absorber on a mob you want to change into. To change back you will need to find the same mob.
Download addon Morph Addon (Beta 0.2) for Minecraft Bedrock Edition 1.13 for Android by the link below. Check these links for more new
Maps
,
Skins
,
Seeds
and
Texture Packs
for
Minecraft 1.13
.
We are in social networks