Addon Entity303 1.13
Addon Entity303
will become the best choice for all skilled players. If you're bored of fighting with simple mobs, then this one will become a great challenge for you. Let's see, will you be strong enough to defeat this horrible creature.
Features of addon Entity303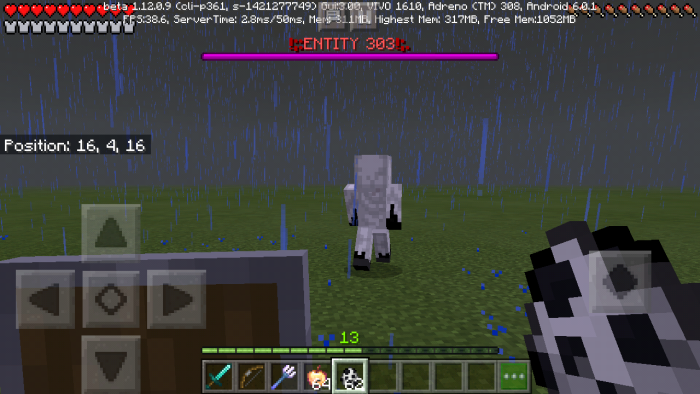 First of all, this new creature is a kind of mini-boss, as a wither. Is skills are really diverse, so you won't be safe at any distance. Melee attacks and distance projectiles summoned hostiles and negative effects. This enemy is really dangerous so you have to be careful.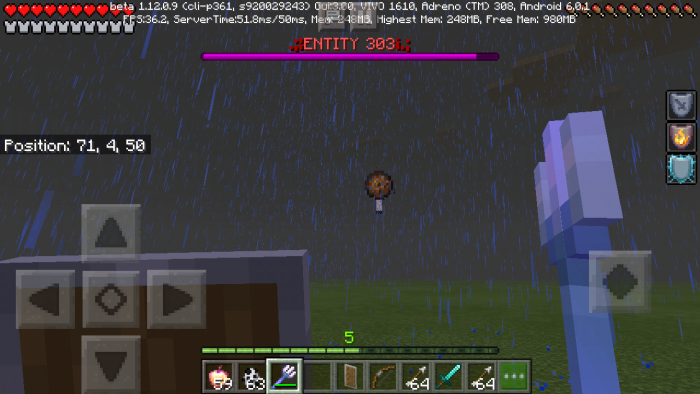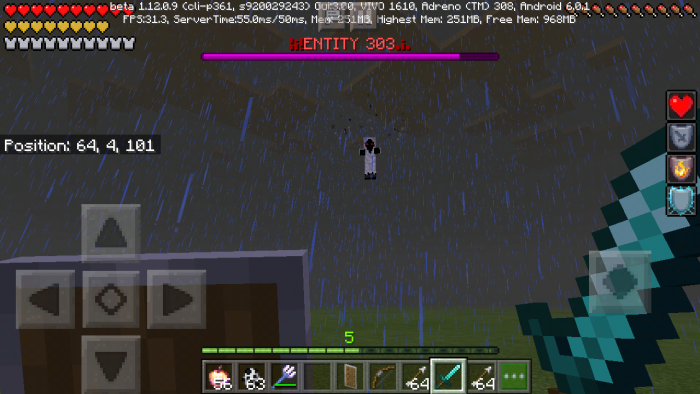 The entity 303 is and to shoot a lot of simple fireballs, as that does. It can also throw activated TNT blocks. Large fireballs and ender dragon are less often projectiles, but from time to time, the creature will throw them too. Some witches and skeletons will be summoned every few ticks.
Download addon Entity303 for Minecraft Bedrock Edition 1.13 for Android and try to kill a powerful boss if you're not afraid. Leave feedback and can friends. New great
Maps
,
Skins
,
Seeds
and
Texture Packs
for
Minecraft 1.13
await you in the other sections.
We are in social networks