Addon Potions of Youth 1.13
Addon Potions of Youth
adds you a great way to change the size of your character. It makes possible to travel faster and much more comfortable. Let's talk about all these great features a bit more detailed.
How does addon Potions of Youth work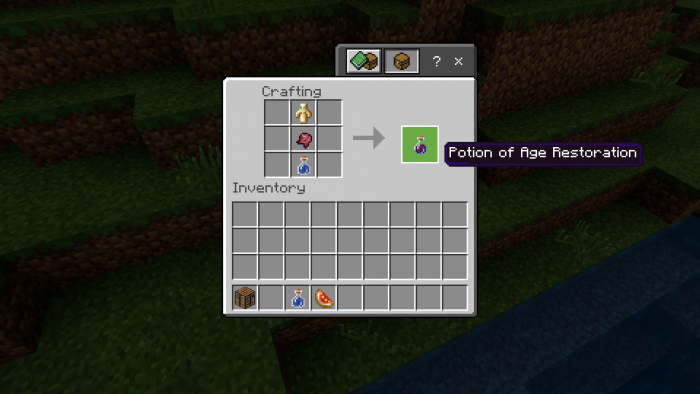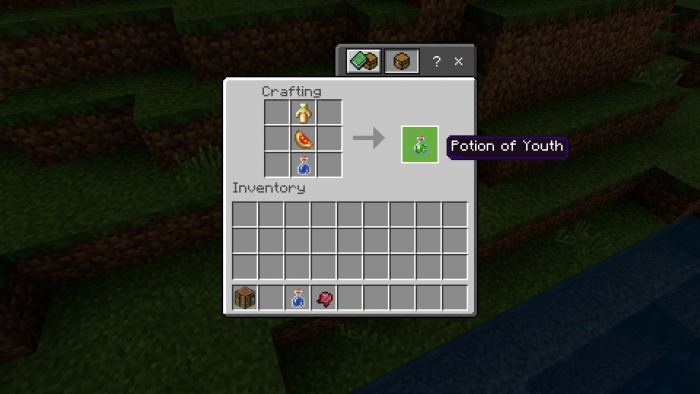 First of all, there 2 potions, which will give you different effects. The first of them, called The Potion of Youth, will make your character becomes 2 times smaller. The health capacity also gets 2 times less, but your speed will be much higher.
Second potion, the Potion of Age Restoration, gets all your features back, so you won't differ from the simple character in Minecraft.
Both potions are easy enough to craft and you won't need a lot of different items to create them.
Become a small Alice in a WonderLand, walking around diverse locations, finding interesting places using the small size.
Download addon Potions of Youth for Minecraft Bedrock Edition 1.13 for Android and leave feedback. Have fun with friends and enjoy playing. Look for more great
Maps
,
Skins
,
Seeds
and
Texture Packs
for
Minecraft 1.13
in these sections.
We are in social networks