Addon Entity Perimeters or Barriers 1.11
Addon Entity Perimeters or Barriers
, created by r4isen1920 represents a function pack meant to keep away the annoying mobs and entities from you in your MCPE world.
How to use addon Entity Perimeters or Barriers
Before explaining to you how this addon works, note that you will have to create a mandatory set up. For this, type the
/function wp/setup
command in the chat. A command input window will appear on your screen. Type the command seen in the picture below and do not destroy the input, because the addon will not work without it. If it annoys you, just move it to a hidden place or decorate it as you like.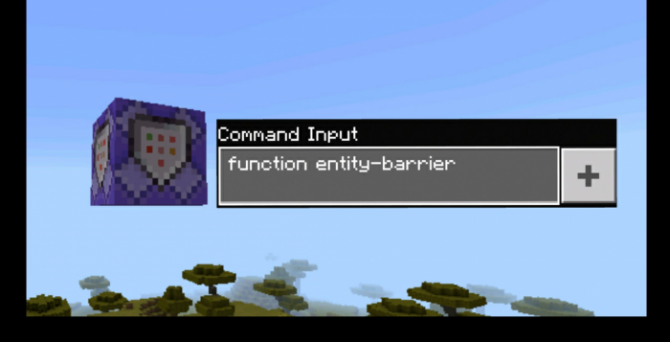 Now let's get to the commands. Type
/function wp/help
to see the available commands (see picture below).

Now, if you want to determine an area where the mods would have no access, use an armor stand, a name tag and an anvil for renaming the tag.
The
/function wp/add
command will show you how to add perimeters (protected areas) in your world (see pictures below).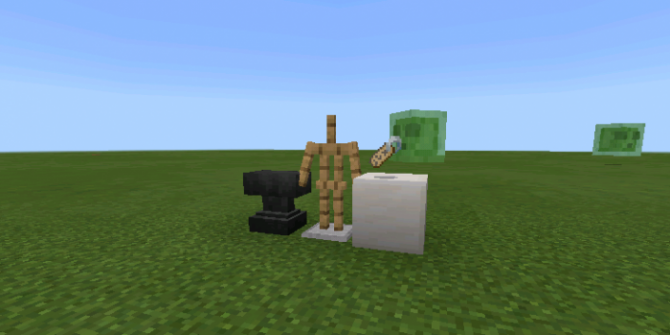 The added perimeters can be easily modified by the player. All you have to do is stand 2 blocks in the perimeter and type the /function wp/modify command. This way you can change the size and other features of the protected area (see picture below).

If for some reason you have to or want to destroy an added perimeter, see what the picture below says.

The radius determines exactly how many blocks fit into the protected area and will block the mobs around it.
Another feature of this function pack is that it allows players to drop and to pick up items that are inside the perimeter and they do not have to move them for this.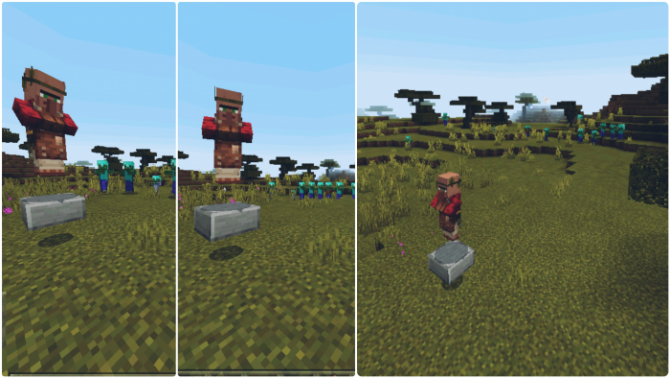 Note
: Addon Entity Perimeters or Barriers works only on
Minecraft Bedrock 1.11
and later versions,
We are sure that you agree with us on one thing: that the present addon is very useful, so don't hesitate, download it by clicking on the button below, share with your friends and leave feedback.
For more interesting
mods
, as well as
maps
,
textures
, and
seeds
, visit our
website
. Here you will also find detailed information and downloads for the
latest MCPE versions
.
We are in social networks