Addon Simple Battleaxes 1.12
Addon Simple Battleaxes
will add a new type of weapon to the world of Minecraft Bedrock Edition. A lot of great opportunities will get opened for the user of this really mighty and legendary weapon, so don't waste a chance to become one of the first players of a server who'll use it!
How does addon Simple Battleaxes work
Crafting recipe of a new weapon is a bit different from the simple axe. You'll need 5 bars of gold or iron, diamonds, stone or plank blocks to craft it. Nevertheless, the damage and attack distance of a new weapon will impress you! Strength of a diamond battleaxe is 12 points, so your enemies will be definitely impressed by this number. The durability of a diamond battleaxe is 1500 hits and you'll be able to use it for a really long time.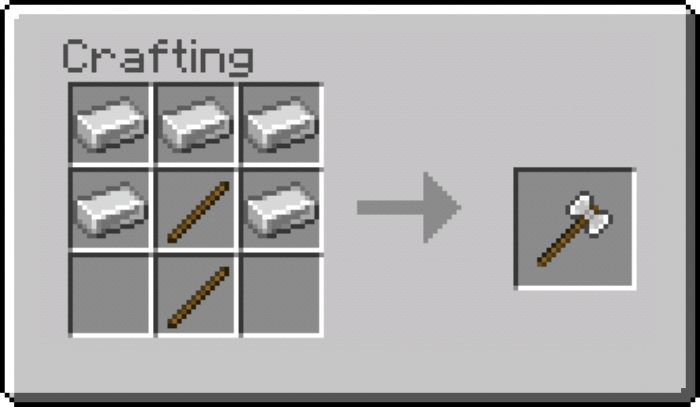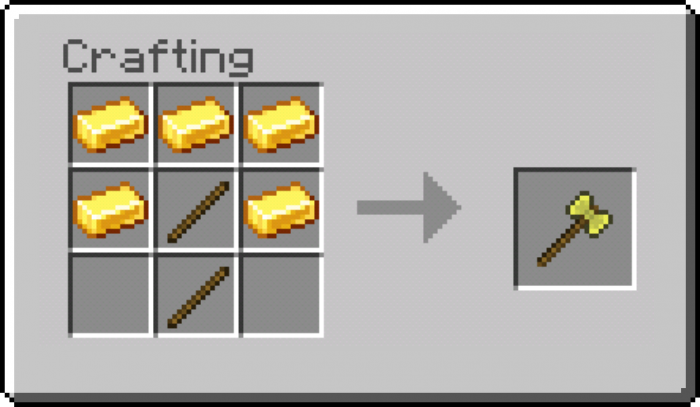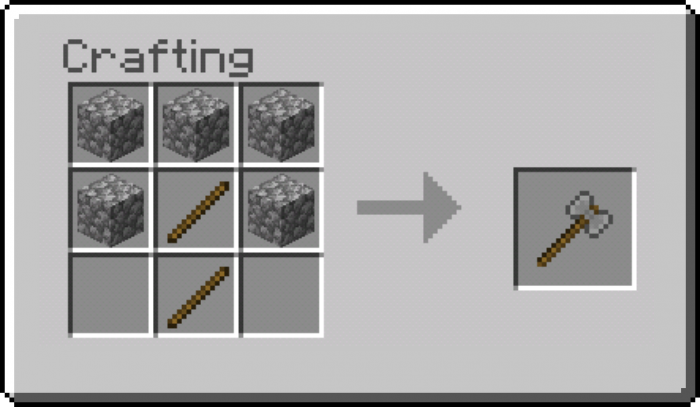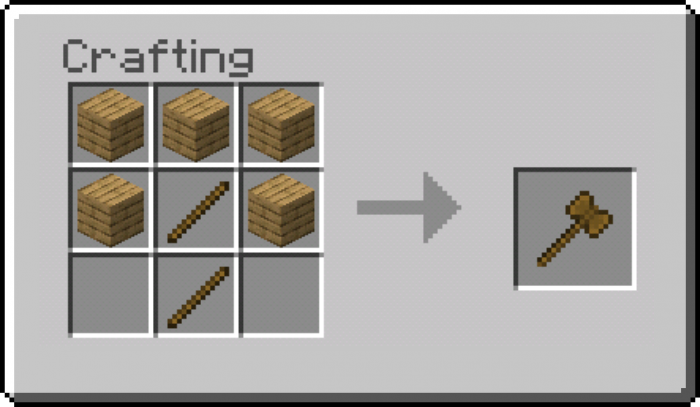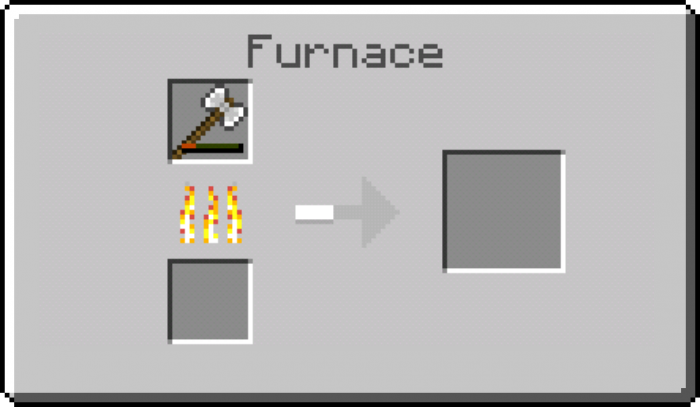 The other battleaxes made of iron, stone and other materials will have less damage and durability as simple tools and weapons do.
Download addon Simple Battleaxes for Minecraft Bedrock Edition 1.12 for Android by the link below and share it with friends. Leave feedback, look for new
Maps
,
Skins
,
Seeds
and
Texture Packs
for
Minecraft 1.12
and enjoy playing! Lots of great battles await you and your battleaxe!
We are in social networks