Addon Jet Ski 1.11
Addon Jet Ski
will become your best way to travel through the water spaces all around the world. You will be able to get rid of uncomfortable, slow and old fashioned boat and use the new transport - jet ski! This great machine will be able to provide you with speed and comfort. Interesting design and comfortable controls will make it be even more pleasant to use.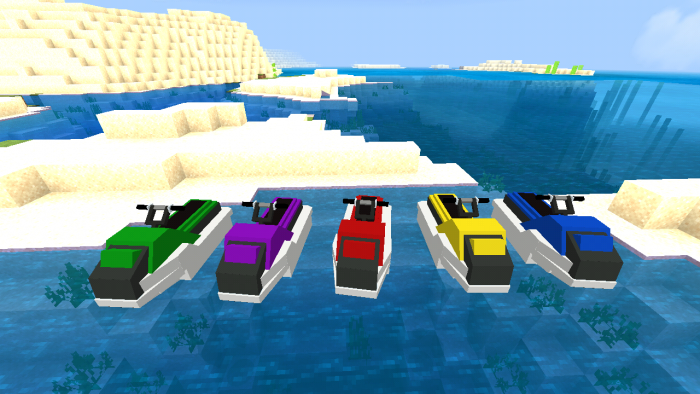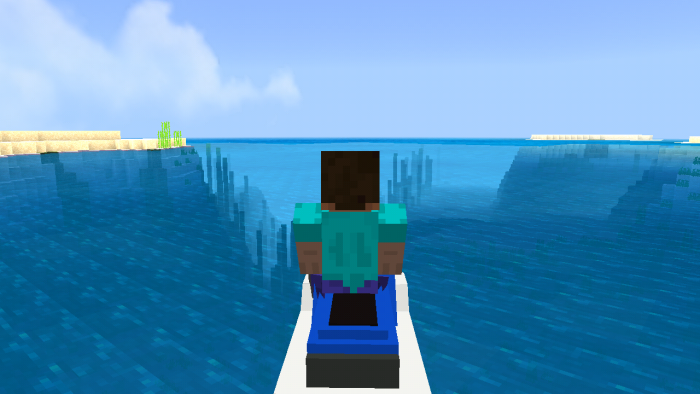 Features of addon Jet Ski
First of all, you'll have a chance to choose your favourite colour and enjoy the appearance of your new transport even more. Great design and thoughtful details make this unusual transport be really interesting to explore and test. You can make a field testing right on your favourite pond, a river of the sea. All you need is to summon the new entity with the appropriate command or the summoning egg. Choose the needed egg colour and enjoy the result! A fast and powerful machine will appear right on the place you click.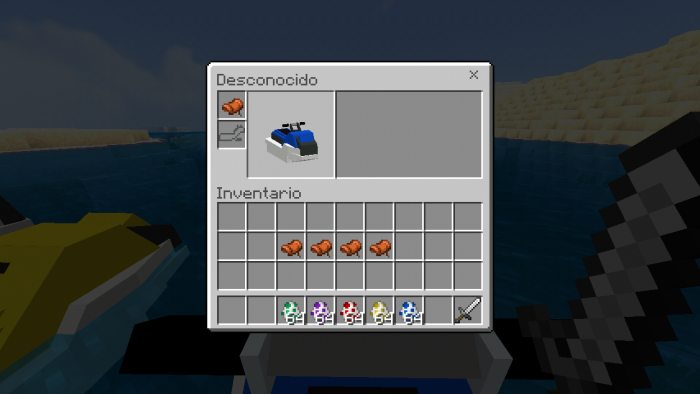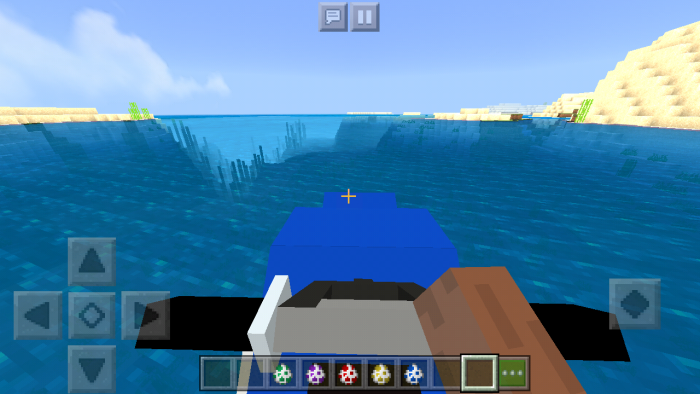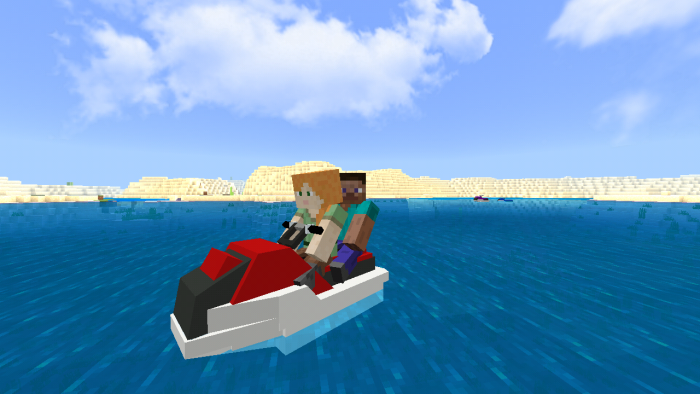 The second great thing about this transport is that you'll be able to travel with your best friend! 2 places to sit make the jet ski be more comfortable.
Download addon Jet Ski for Minecraft Bedrock Edition 1.11 for Android and find more
Maps
,
Skins
,
Seeds
and
Texture Packs
for
Minecraft 1.11
and enjoy playing!
We are in social networks