Addon Phantasy 1.11
Addon Phantasy
will become your best way to get rid of boringness and have some fun with new creatures. Each creature from the addon is unique and has no prototypes. Each of them has special skills and will attack you in different ways, so be careful!
Features of addon Phantasy
First of all, let's check the name of each creature and find out its level of danger for the play. The first in our party is tide beast. This creature is strange enough. It's highly hostile and it'll even attack you after able taming! This beast will attack guardians and roar loudly sometimes.
The second creature is frost familiar. These guys can be rode using some blue ice. That's all, actually…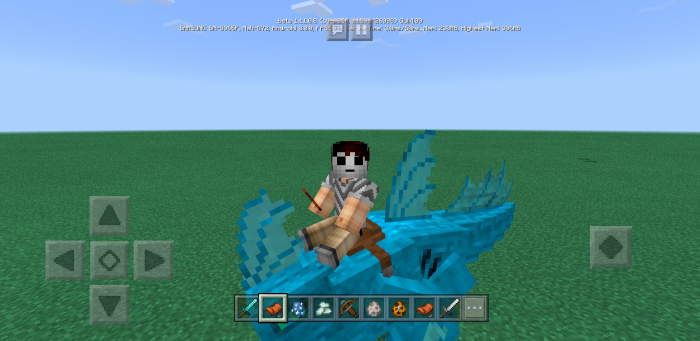 The next entities are a nether merchant and midnight sailor. Both of them can sell you some goods. The Nether merchant appears when the simple merchant travels to the nether world. The midnight sailors appear when the trader goes to the beach at midnight.
The fifth creature is a treasure mimic. These strange guys look like simple chest until you interact with them using the aggressive moves. It'll attack you being found out.
The last but not the least is an explosive flower. It's a really dangerous creature because it looks like a beautiful flower but when you get closer it explodes.
And one more extra creature. Mad cows, these animals appear with the same rarity as mad rabbits and will attack you if possible.
Download addon Phantasy for Minecraft Bedrock Edition 1.11 for Android and share it with friends. New
Maps
,
Skins
,
Seeds
and
Texture Packs
for
Minecraft 1.11
await you, so have fun!
We are in social networks