Addon Domestic Mobs 1.11
Addon Domestic Mobs
makes your domestic animals look different from the wild so you won't get them lost. All your domestic pets will have different unusual colours of skin and wool and you'll be able to differentiate them from the crowd of the other animals.
Features of addon Domestic Mobs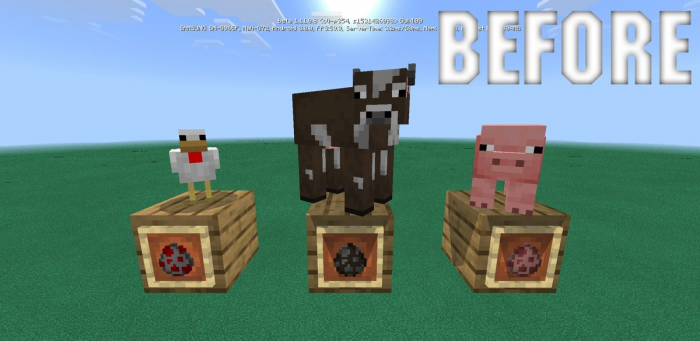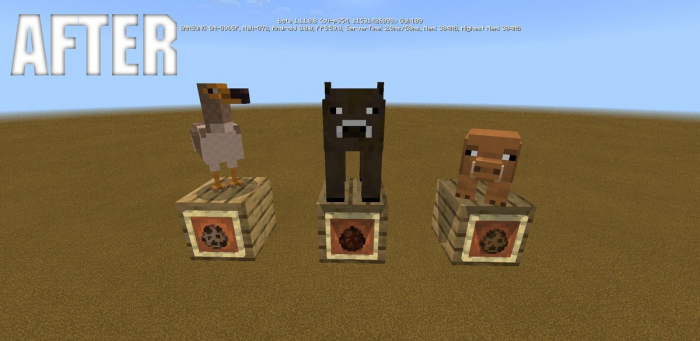 This addon will become the best present for your friend who likes animals because it'll make his playing be much more interesting and diverse. He'll be able to meet lots of different colourful and beautiful animals all around the world.
Domestic mobs also have different names from their wild relatives. Domestic pigs are boars, cows are buffaloes and chicken are dodos. Each of these new creatures has lots of interesting types. There're 22 types of buffaloes and 19 types of boars. Each domestic creature drops more useful items so it'll be really useful to breed them.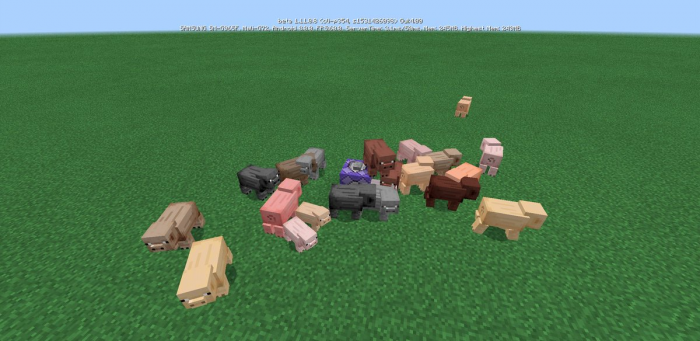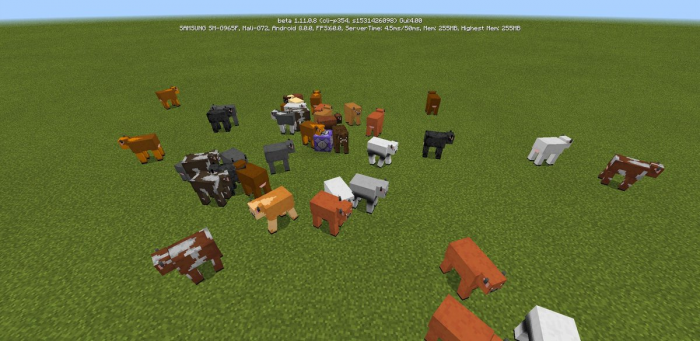 Download addon Domestic Mobs for Minecraft Bedrock Edition 1.11 for Android and leave feedback. More new
Maps
,
Skins
,
Seeds
and
Texture Packs
for
Minecraft 1.11
awaits you, so don't miss the opportunity to try!
We are in social networks