Addon Custom Walking Buddle 1.11
Addon Custom Walking Buddle
will make you leave the snowball or fire track behind you. These great things won't be the only particles, you'll leave this track for some time, so don't waste your chance to try it out!
Features of addon Custom Walking Buddle
The first thing you should know is that you'll have to choose between ice and fire. You won't be able to use both these effects at the same time. Let's check both effects to let you understand all the features of each of them.
Snow particles. You'll leave the snow track behind in any position. You can run or jump leaving it. Flying characters will also leave some snowballs under their feed. It won't affect the environment and it's safe for your world and other players.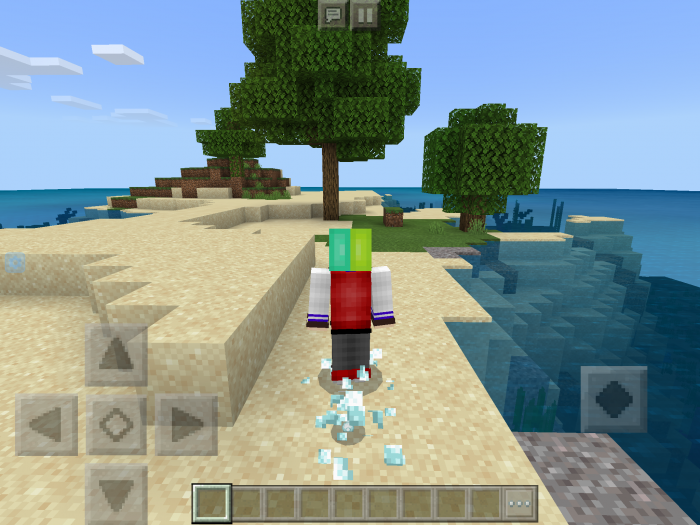 Fire particles. This track is much more dangerous. You'll leave the line of fire under your feet which will be able to burn out the whole biome you're being in. Fire track doesn't appear in the air and you'll be able to control it using flight mode.
Choose and enjoy! Download addon Custom Walking Buddle for Minecraft Bedrock Edition 1.11 for Android and play with friends. Leave feedback and test more
Maps
,
Skins
,
Seeds
and
Texture Packs
for
Minecraft 1.11
in the other sections of website.
We are in social networks