Addon Virus Function 1.11
Addon Virus Function
is interesting with its effect of the surrounding territory. The new virus will only affect cows, pigs, sheep and villagers, so it won't be able to destroy the whole Minecraft world but will still stay really dangerous for most of its fauna.
Features of addon Virus Function
All you need to begin the pandemic is to rename any item into the "virus" using the anvil. Then, input this command /function Virus_Engine into the chat and press enter. The mechanism from the screenshot will appear right near you.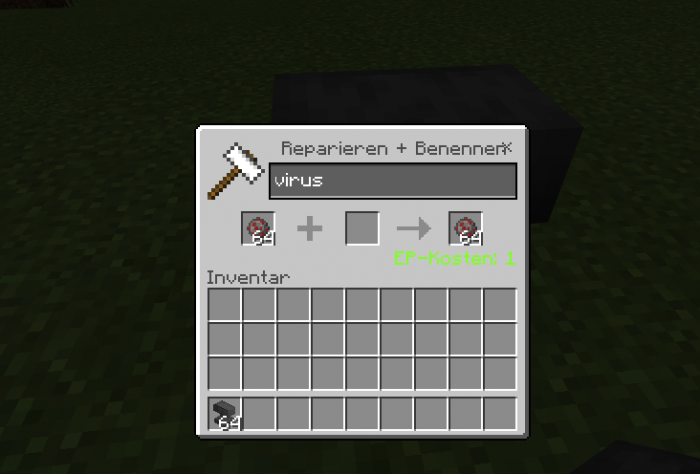 The next screenshot demonstrates two commands which should be typed into two command blocks. Congratulations, you can destroy peaceful mobs easily and fast! Drop your recalled item near one of the mobs and it'll get infected. The infection will transmit to the other mobs and the apocalypse will begin. All mobs die in about 30 seconds.
To start the machine, you have to break the Redstone block. To stop it – place the block back.
Download addon Virus Function for Minecraft Bedrock Edition 1.11 for Android and enjoy the result. Have fun and leave feedback about new
Maps
,
Skins
,
Seeds
and
Texture Packs
for
Minecraft 1.11
from the other sections.
We are in social networks