Addon SCP-096 1.10
Addon SCP-096
adds a new mob, which came from the SCP Foundation universe. This creature is hostile and will try to pursue and kill the player. You'll be able to explore all features and unusual abilities of a new mob below, so let's begin!
Features of addon SCP-096
The mob is extremely hostile, so it'll definitely try to hurt you.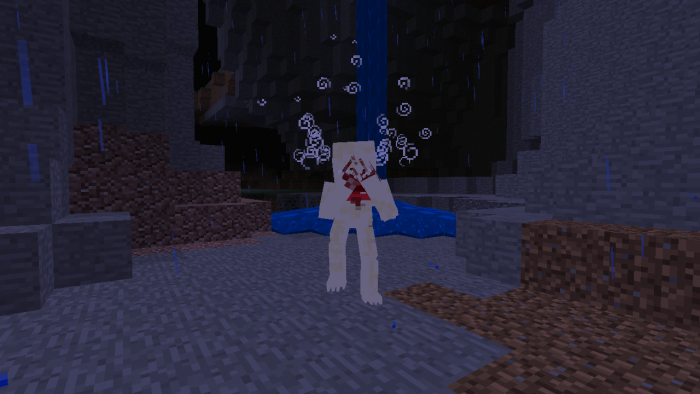 The main feature of this monster is its unusual type of attack. If the player doesn't look at it, running away - the monster will attack. As soon as you'll look at it and will continue staring at the SCP-096 - it'll stand still with no movement.
The creature has over 5000 Health Points and it will be almost impossible to kill it. Its movement speed is really high and you won't be able to run away from it.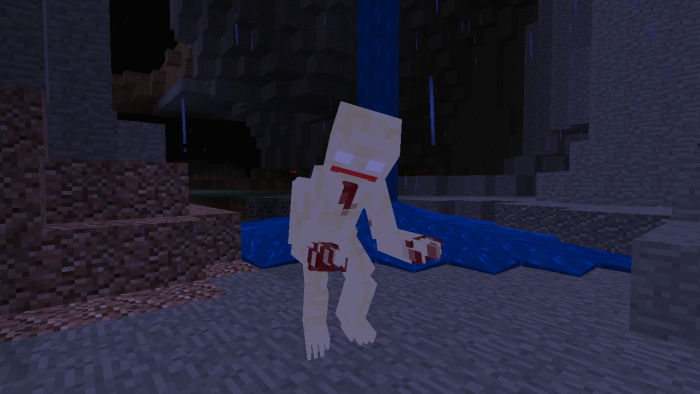 This mob has a unique appearance, specially created to make it look hobble. Custom sounds complete the image. The creature always walks around and scream loudly.
Nevertheless, SCP-096 is really rare so you won't meet it often.
Download addon SCP-096 for Minecraft Bedrock Edition 1.10 for Android to enjoy it together with your friends. Don't forget about feedback and 5 stars. New and interesting
Maps
,
Skins
,
Seeds
and
Texture Packs
for
Minecraft 1.10
.
We are in social networks