Addon Mathematic Packs 1.10
Addon Mathematic Packs
is a great addition for your Education Edition Minecraft because it adds lots of new blocs, which will be able to help you with one more great subject – Mathematics!
How does addon Mathematic Packs work
This addon will become the best gift for your kid. It'll help you and your child to study Mathematics easily and with some fun! All these great blocks can be used to create diverse interesting installations which will help you with diverse Mathematical formulas and theorems.
There're 3 big parts in this addon. Each of them adds diverse types of blocks and each of them will be really useful on diverse stages of the study.
The first part are number blocks, from 0 to 9, all of them have the same simple design, so nothing will be able to divert the attention of kids.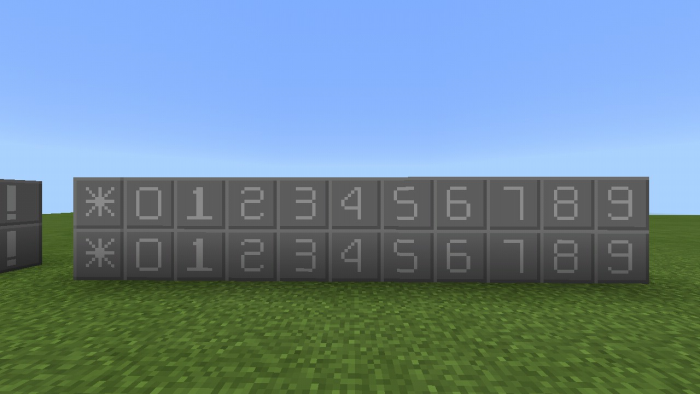 The second part symbols, such as division, multiplication and equality.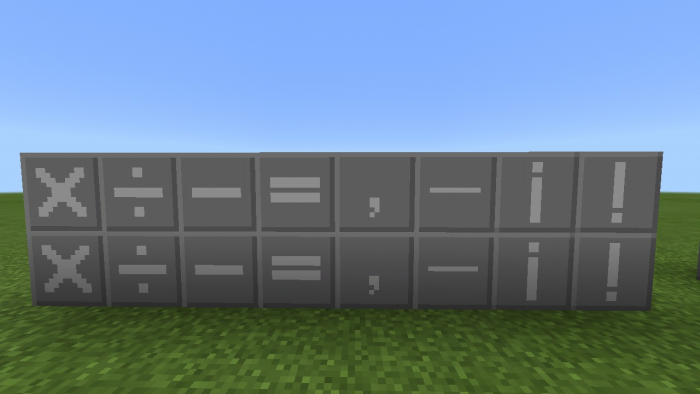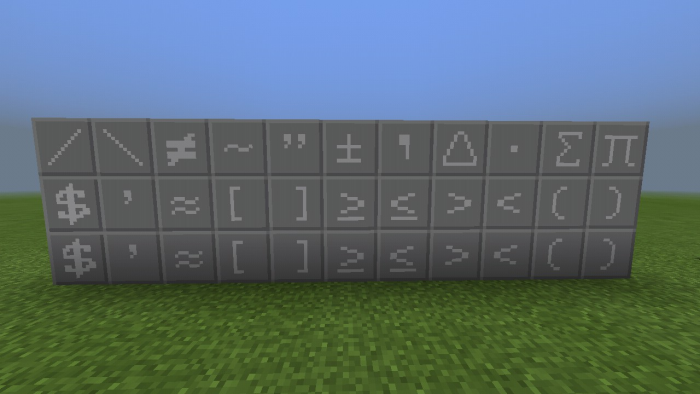 The last, but not the least part are harder symbols, such as parentheses and Pi symbol.
All these blocks will be really useful, but don't forget to turn the Education Edition on!

Download addon Mathematic Packs for Minecraft Bedrock Edition 1.10 for Android and learn Mathematics with fun! Leave feedback and check these links for
Maps
,
Skins
,
Seeds
and
Texture Packs
for
Minecraft 1.10
.
We are in social networks