Addon Lava Monster 1.10
Addon Lava Monster
adds the unique mobs, which was created especially for the Journey to the Center of the Earth map. This creature has custom sounds and animations. Its appearance isn't like to any mob of Minecraft so it'll be a great test for your skills!
Features of addon Lava Monster
The monster itself looks like a giant insect, so all the fans of MIB will likely find it really familiar.
Your first meeting with this monster may become the last one because it's really hostile and will try to kill your character after first sight.
The damage of the monster is over 20 points and HP is equal to 200 points. There're 3 diverse attacks in its arsenal, so after getting some damage it'll begin using more dangerous and strong attacks.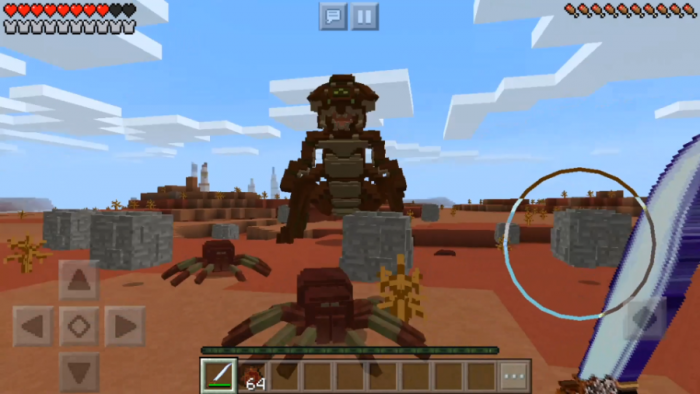 The first attack is simple melee one, the second one are fireballs, which will be able to set diverse items afire. The last attack is a spider and rock summoning.
Download addon Lava Monster for Minecraft Bedrock Edition 1.10 for Android and have fun! Look for diverse
Maps
,
Skins
,
Seeds
and
Texture Packs
for
Minecraft 1.10
with friends.
We are in social networks