Addon The Hand 1.9
Addon The Hand
is the best thing for you and your friends to try to survive with! Creepy and dangerous hands will fill all the world, so it won't be safe to travel around. Each hand is able to kill your character in a few kicks, so be careful and use all your skills to make any hand which you'll meet on your way lose!
How does addon The Hand work
The best thing about this addon is that you'll be able to test your skills of the fight against unusual and really strong enemies. You'll be able to increase your skills in fencing, archery and tactics, because all the hands can attack you with melee and distance attack, using fireballs or even summon lots of smaller hands to surround you and get the numerical advantage.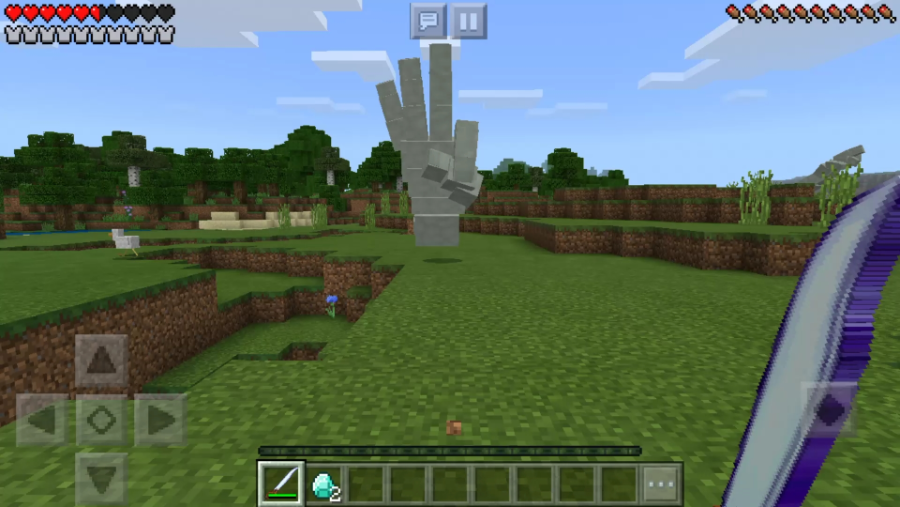 All the hands are really fast enemies, so you'll have to be careful and move a lot to avoid all the attacks.
You'll be able to get a lot of valuable loot after killing different hands. Large hand will provide you with a whole diamond block and the small one will be able to give you from 3 to 7 diamonds.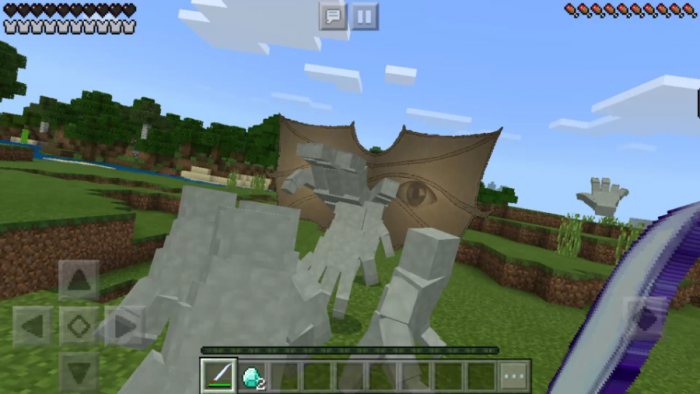 Download addon The Hand for Minecraft Bedrock Edition 1.9 for Android and leave your feedback. Call your friends and check the other sections for more
Maps
,
Skins
,
Seeds
and
Texture Packs
for
Minecraft 1.9+
and enjoy the new version of our favourite game,
Minecraft 1.10
.
We are in social networks