Addon Helpful NPC's 1.7
Addon Helpful NPC's
will diversify the humanoid world of
Minecraft Pocket Edition 1.7
with whole 6 new entities. Each of these guys will have its own function, abilities and texture. These new entities will become great helpers, especially if you need to make the huge number of different actions, which mean long time resource collecting. The new guys, called Helpful NPC's will make all the work you'll tell them to do. You won't need to spend hours falling trees of digging deep mines to find needed useful ores, Helpful NPC's will make all the work with themselves.
How does addon Helpful NPC's work
There're six different types of Helpful NPC's for each kind of activity. Each of them need different stuff to make needed operation, so you'll have to provide them with different tools and weapons to get some useful blocks or items.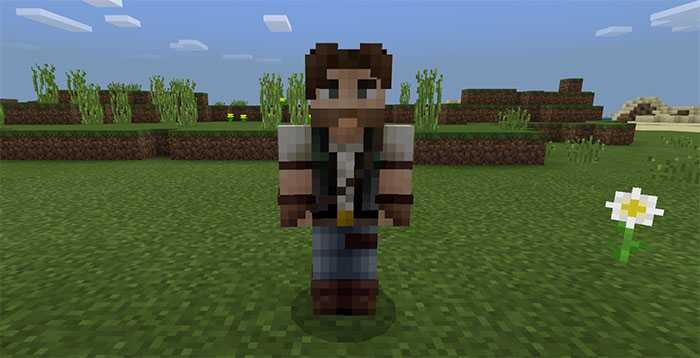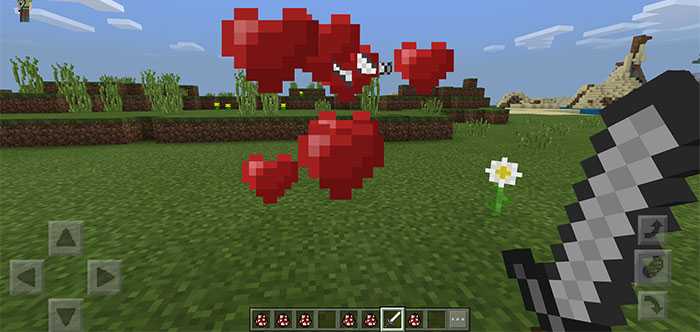 Here're all the types with their abilities and needed for work items:
Guard. The most unusual among all the NPC's from addon. Get this man a bow and it'll protect you from hostiles and other players for whole 20 minutes. It'll follow you everywhere as if he were your pet.

Fisherman. This guy's hobby if fishing, so he'll provide you with different types of fish if you'll give him the fishing rod. Wait for about 20 seconds and he'll get back with diverse types of fish, so you'll have more time to build beautiful buildings, instead of standing with the rod for hours.

Hunter. Get this guy an Iron Sword and you'll get a lot of different raw meat, from beef to rabbit. He'll also need about 10-20 seconds to complete your order.

Lumberjack. All he need is an Iron Axe and you'll be provided with high quantity of wood for really long time. 10 seconds of waiting and materials for your new house will appear in your pocket!

Farmer. If you like crops but hate cultivating them – this guy is that what you need! Get him an Iron Hore and lots of different farmer's food will fill your table.

Miner. Get him and Iron Pickaxe and Diamond mountains with Gold, Iron and Redstone peaks will surround you!

Download addon Helpful NPC's for Minecraft Bedrock Edition 1.7 for Android and check for new
Maps
,
Texture Packs
and
Skins
by these links. Share it with friends and leave feedback. Check for new
Minecraft 1.8
with its great new features! Have fun and continue playing!
We are in social networks