Minecraft PE 1.8
Minecraft PE 1.8
is new version of well-known Minecraft and there're lots of new features, which you'll be able to test together with your friends! Lots of features from Minecon 2018 have been released so it's great opportunity to try Minecraft with some of them!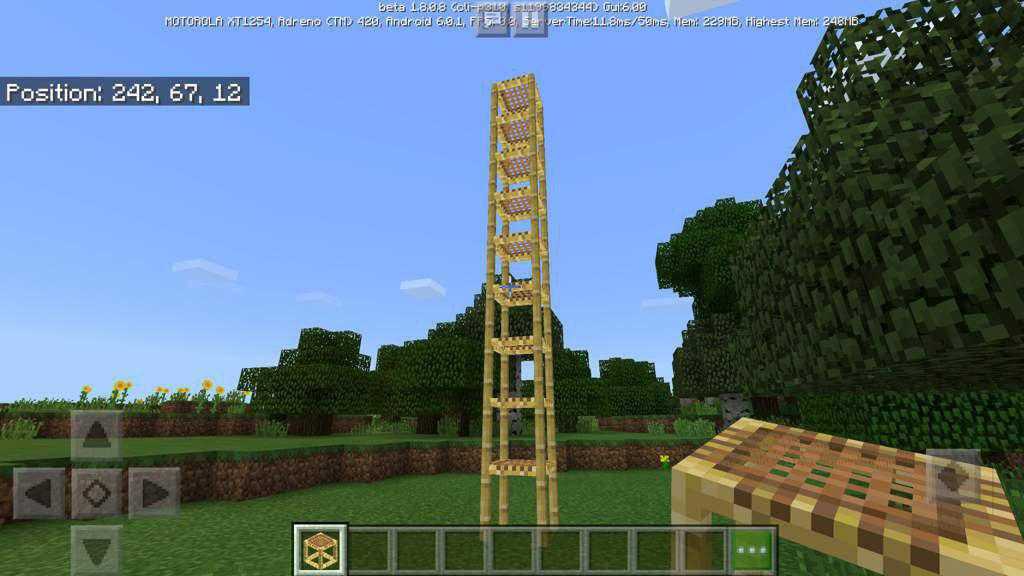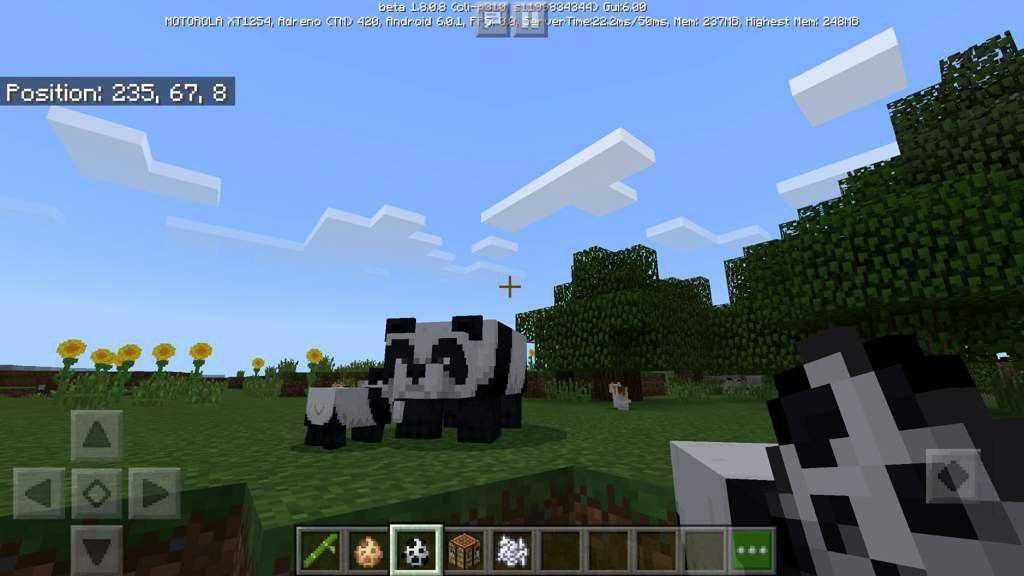 New Features in Minecraft Bedrock Edition 1.8
There's no time to waste, so let's move on to the list of all the novelties from new update!
First of all, now you can find Panda Bears in wild nature! They'll spawn with themselves in Jungle Biomes and you'll be able to feed them with bamboo. Bamboo can be found in some chests in dungeons and you may catch it, while fishing in rivers in the Jungle Biome. Bamboo will spawn with itself like cane in one of the next updates. Now you can't find it in nature.
Secondly, now you can't transform Ocelots into Cats. Ocelots can just be fed with fish. But you can still gain faith of Ocelot feeding it. Homeless cats will spawn in villages and you'll be able to tame them.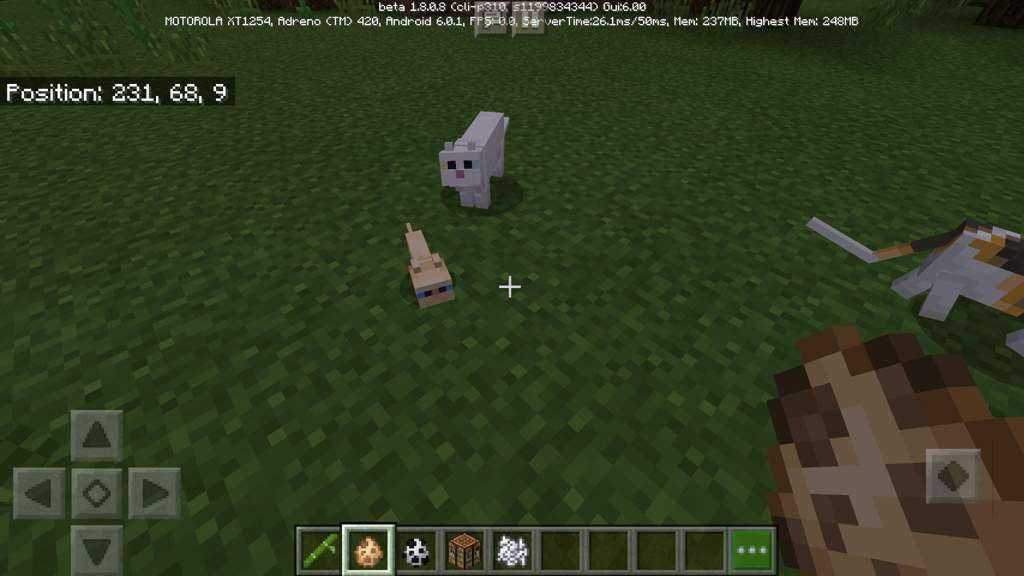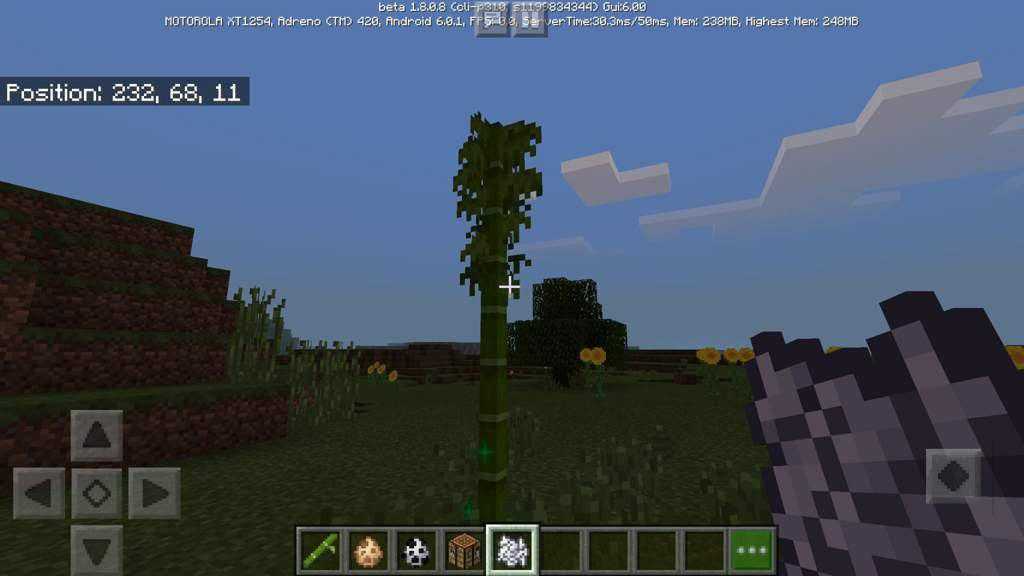 New climbable block! It'll be possible to craft it using bamboo. It's great feature for your parkour maps! It's also great way to replace all your ladders with it, because it'll be likely look great.
Thirdly, you can use some commands in Minecraft without turning on the Cheat Mode! Sounds great, isn't it? Phantoms, which were added not so long time ago won't be afraid of cats anymore, so you'll have to fight with them using your skills and sword only. Undead horses can be spawned using summoning egg now, so you'll be able to try to seduce them! Your skin packs will be available in separated menu, so you'll be able to view and choose skin from the comfortable page.
Changes in Minecraft PE 1.8.0.24
Sowing new vegetables, you won't cause crash of game client.

Killed Magma cube will no longer damage you, when dying.

Adjacent rails won't be activated by mobs in minecarts.

Bug with sign which demonstrated textures of the other tree, being broken, is fixed.

Barrier blocks, placed around the water block will no longer cause incorrect rendering.

You won't be able to look through blocks, when diving.

Lightning won't hit you, if you'll be in the Winter Biome.

The hitbox of piston will match its size and figure correctly.

You'll be able to use the Feather Falling potion to slow down your falling, when you use elytra.

Create an Iron Golem if you want to get an achievement Bodyguard!

The flower, placed into the flower pot will now drop correctly, after breaking its pot.

All the mobs will get appropriate damage, when they fall from the high place.

Magma cubes and Slimes will won have appropriate size of hitbox, depending on their own.

Now you can craft not only white stars for firework! Colorful fireworks for everyone!

Dogs will put their head down if you'll come closer, holding piece of meat in your hand.

These and the other novelties and bug fixes you'll be able to find with yourself! All you need is to have a bit free time and Minecraft Pocket Edition, updated to the last release! Download Minecraft PE 1.8 for Android - beta version MCPE 1.8.0.8 from our website and find all the features of new update! Great world of new discoveries awaits you! Don't waste your time! Call your friends, share this update and test it together! Don't forget to check the other sections of website, maybe there're new
Mods
,
Skins
or
Maps
for the new version of our favorite game!
We are in social networks