Addon Unicycle
Addon Unicycle
is well-known from real world and video games such as Uniracers, Happy Wheels etc. Highly recommended using this add-on playing with your friends in multiplayer making races at speedways built by you. Player can find this vehicle in such areas as forest, swamp and other locations with grass surface.
Features of Unicycle Addon
Interesting detail to customize your Unicycle: you can change its color to distinguish your own vehicle from your friends' ones.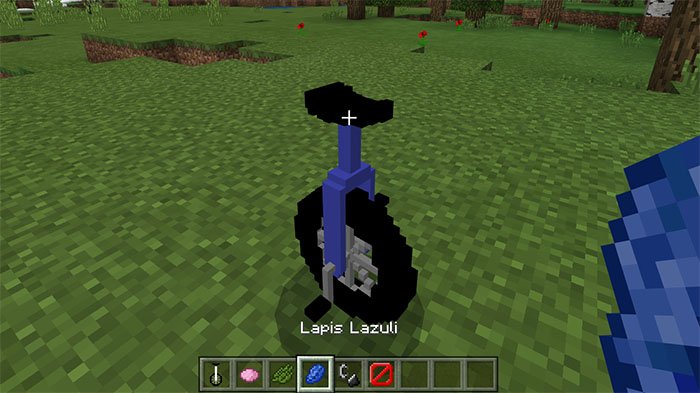 You can drive the Unicycle such as you do riding the horse in vanilla
Minecraft
.
If you and your friend will get tired from racing, your Unicycles will also allow you to make your own parkour competition in
Minecraft PE
.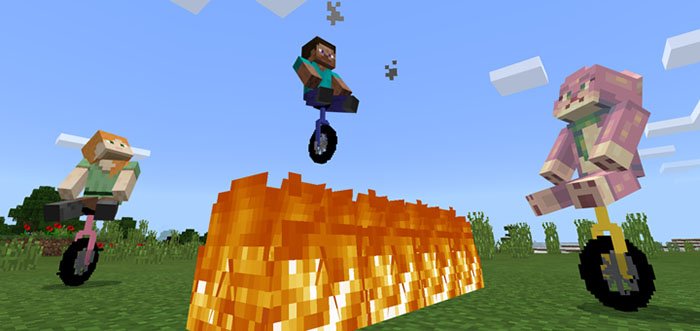 And finally you can use it as a boat! Yes, you didn't mishear! Your Unicycle is able to Float!
Let's sum up!
Easy to find!

You can change color with your own!

Funny tournaments with friends!

Go fishing any time! No one will steal your vehicle, because it will float with you!

New special animation and sound!

Available in different languages!

We are in social networks