Addon Summoning Staffs - Make Mobs Fight For You! 1.16
Some
mods
presented on our
website
can be very useful when fighting strong hostile mobs in Minecraft Bedrock. Some feature guns, others potions with different powers, and so on, but today's addon, that is
Addon Summoning Staffs - Make Mobs Fight For You
is really special because it will give you the possibility to summon staffs for a short, but enough time period for you to take your enemy by surprise and defeat him.
How does addon Summoning Staffs - Make Mobs Fight For You work
Before describing the principle of this addon and what staffs you can summon, let us tell you about a couple of rules you must follow if you want it to work correctly:
Download both packs (see download buttons below the article)

Apply the packs to your gaming world

Enable the Experimental Features as shown below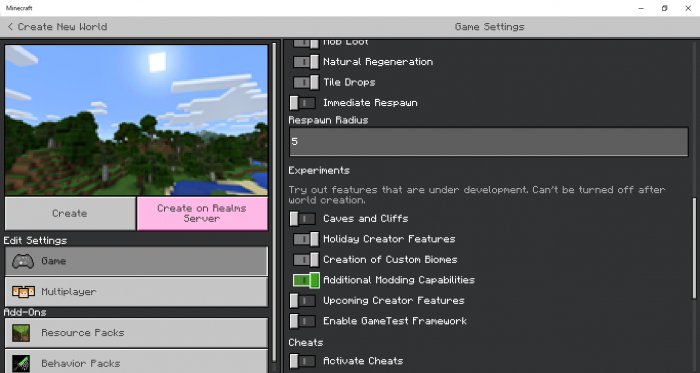 And now let's see what cool possibilities you will get thanks to this addon.
Go for a walk and you will find one or more magic spots (similar to the one displayed below). These pots generate in a natural way and contain useful loot.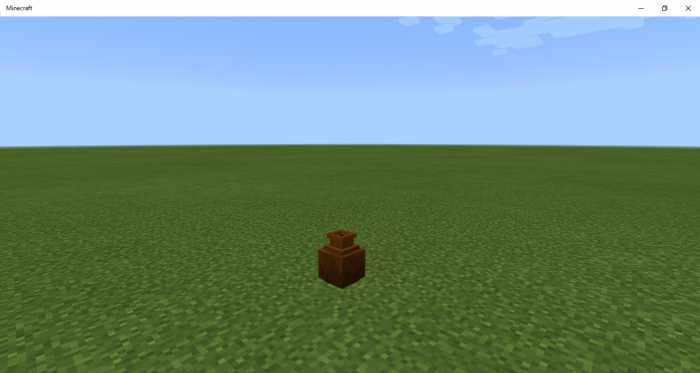 The obtained loot is a kind of bonus, but what you need most is the broken pot. They can be used as inventory. To access it, interact with its hole. You can drop any item on top of it, and the item will transfer to the inside of the pot.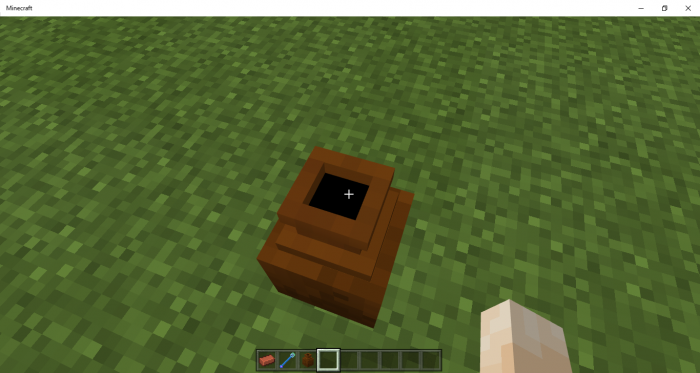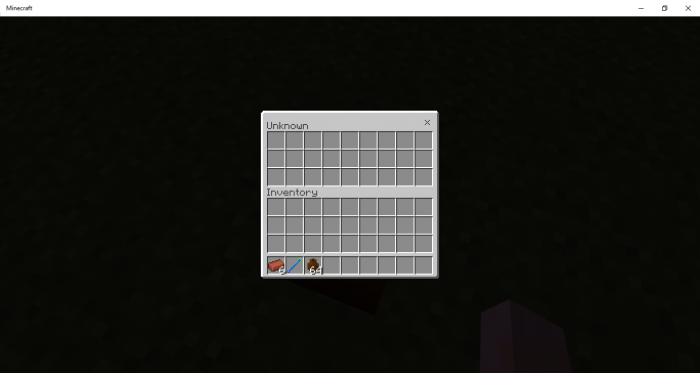 Such pots can also be crafted, but they will contain no loot.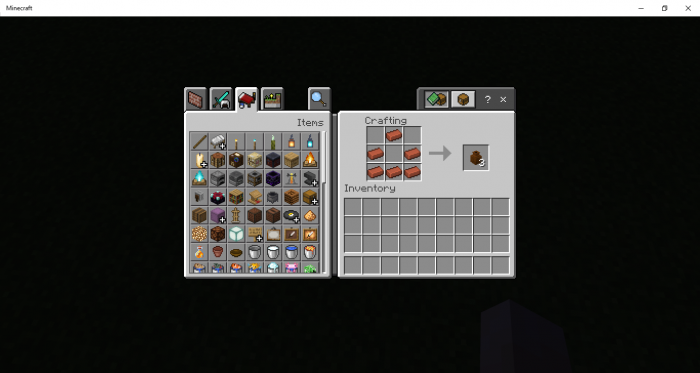 And now, about the staffs. There are eleven available ones. Even if they are different, they work in the same way. The staff shoots an egg and this egg breaks and frees an already tamed mob that will behave like your guardian, meaning that it will walk behind you wherever you go and will do its best to protect you from the creatures that are aggressive towards you. If this description does not give you a clear idea of how this works, there is a video below the article that we recommend you watch.
And now we will finally enlist all these staffs:
Bee Staff




Zombie Staff




Skeleton Staff




Spider Staff




Husk Staff




Stray Staff




Cave Spider Staff




Blaze Staff




Wither Skeleton Staff




Creeper Staff




Ghast Staff




All these staffs can be used multiple times, but mind that each of them has a cooldown period. We must also remind you that they do not summon to stay. They are available only for several minutes, but anyway, if you use them in a clever way, they will definitely help you defeat any of your enemies.
If you liked our article and the presented addon, be generous and share it with other players so that they can benefit of the possibilities it offers too.
Visit us if you want to check other interesting articles with free download buttons. Here you will also find the newest
game versions
, including
Minecraft PE 1.19.10.20
which is the latest one. Have fun!
Video Trailer of addon Summoning Staffs - Make Mobs Fight For You
We are in social networks