Addon FURNICRAFT 3D BLOCK 1.16
We don't know if it crossed your mind to get married and have children yet, but at least you can try what this is like by installing
Addon FURNICRAFT 3D BLOCK
. In addition to this, you will learn how to obtain an incredible number of items to supply your house with everything necessary and even more. We must mention that the quantity of available items is absolutely incredible, much more than
Addon Peepss Furniture
,
Addon Potopo's Furniture
or other such addon has to offer.
Features of addon FURNICRAFT 3D BLOCK
If you haven't decided whether you want to get married and have children yet, you can take your time, but until then let us tell you how you can make your in-game house comfortable and even luxurious. This addon contains about five hundred items that you can craft easily as shown below.
This way you will get absolutely everything a person needs to make his/her home as cool as possible, starting with basic furniture like beds and chairs, bathroom and kitchen appliances and ending with things that will make your time spent at home really fun, for example, TV sets, laptops, pool, and soccer tables, amusement machines, etc.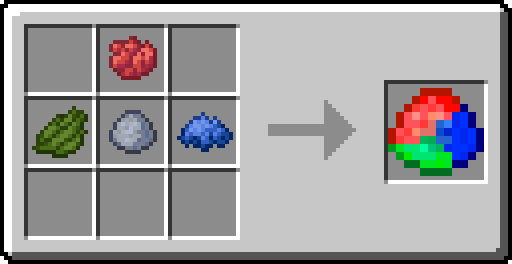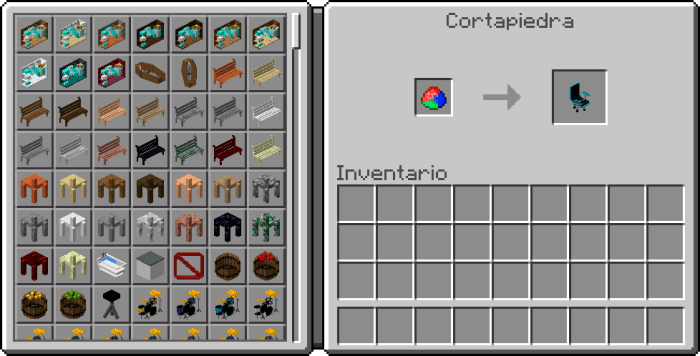 Below you can see several examples of how you can decorate your rooms and yard, but everything depends on your preferences and fantasy.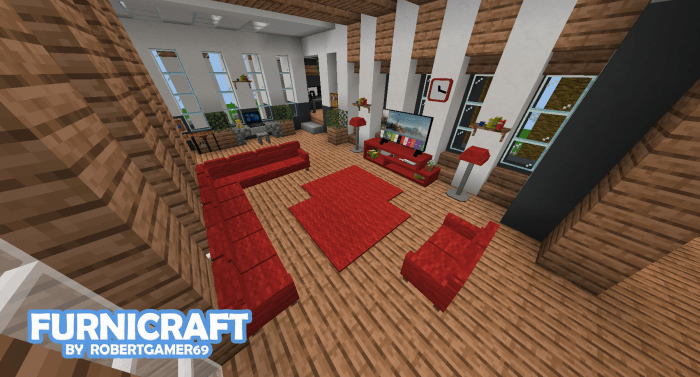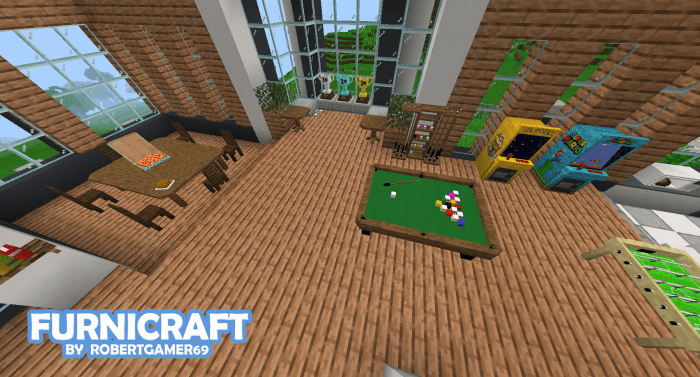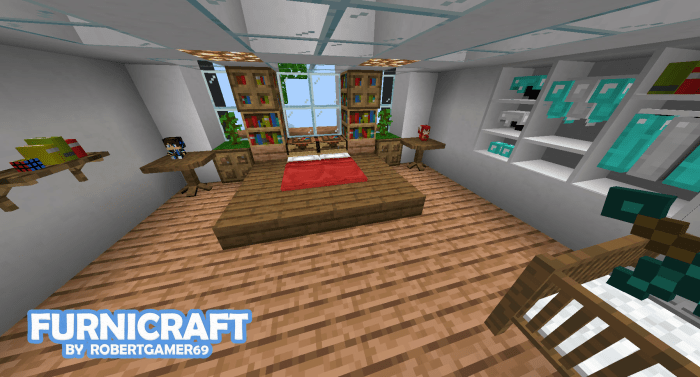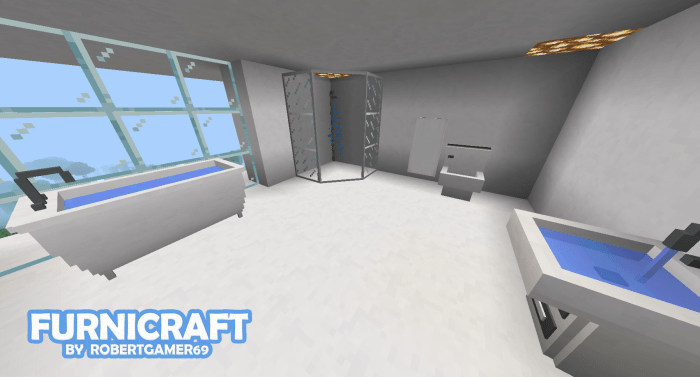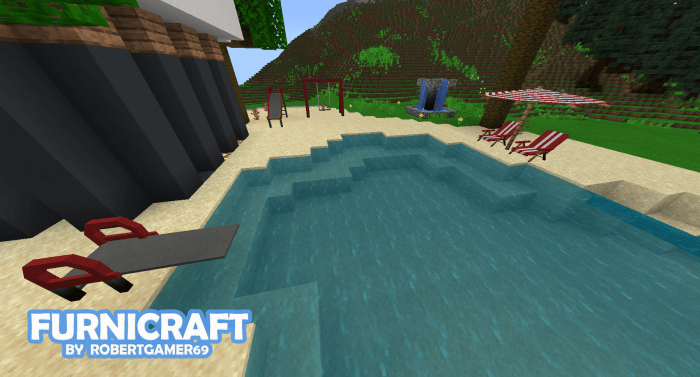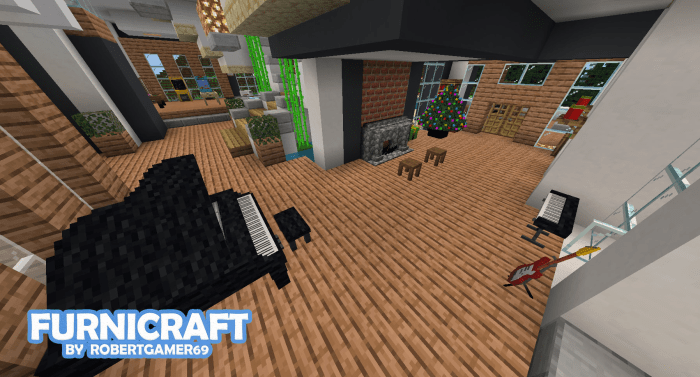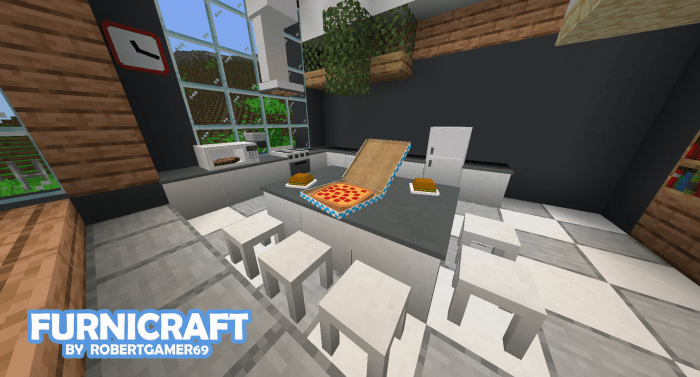 And now, since you know how to make your house look so amazing, it would be a pity to live there on your own, so how about finding a nice NPC in the village and make her your wife? When you find the perfect match, trade with her until she accepts to marry you. Automatically, you will be given the option to have a child together (a girl or a boy). Below you can see how the NPC's inventory is like. To make your daughter or son grow, give her/him a diamond, and when she/he becomes a child, feed her/him with normal or golden apples, cakes, and sugar.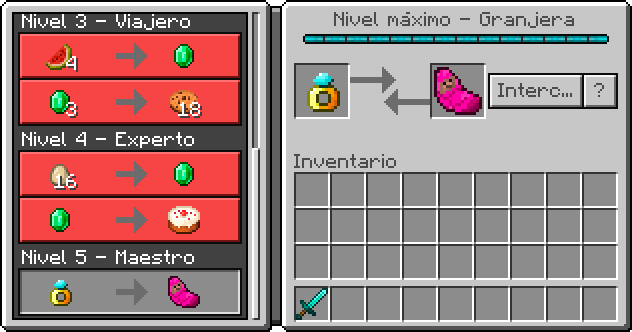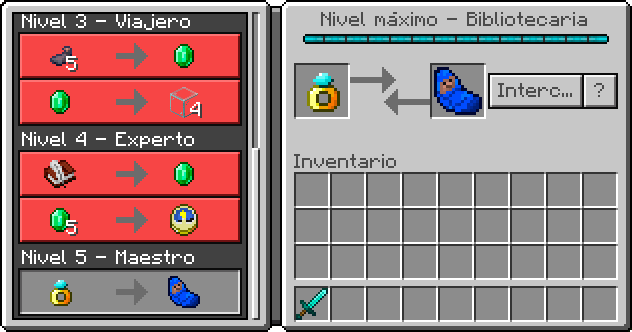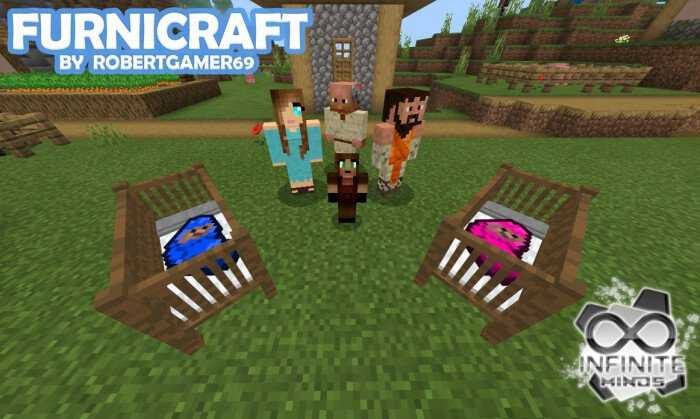 By looking at the first two pictures above, you might have noticed that you will need a ring. To craft it, you will need one diamond and rose gold that can be found in caves and mines all over the world, but the biggest concentration is in the villages located below them.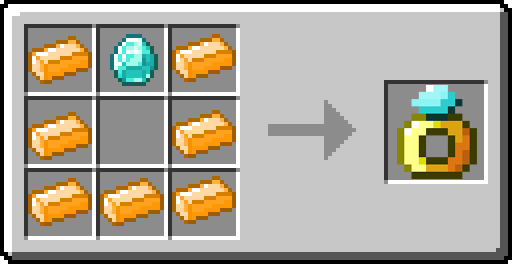 You can also use this beautiful material to craft armor, tools, apples, and rose gold apples.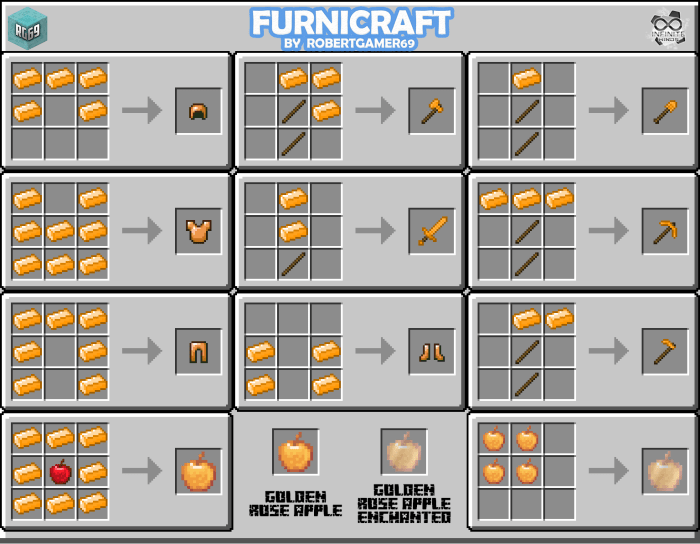 We are sure that you are tempted to try this addon so don't hesitate and hit the download buttons below the video. If you like it, share the article with other players and leave feedback.
For other interesting MCPE-related articles, explore our
website
. Naturally, here you will also find the newest
game versions
. Have fun!
We are in social networks